I wanted to make Cherry a DIY advent calendar this year instead of buying one as I thought it would be nice to make it a bit more personal.
I love making things with old toilet rolls. There is always a few hanging around in our house, although for this many I did have to ask my friends if they had any lying around and luckily they did as it would have taken me ages to save up this many.
I decided to make my advent calendar really colorful and in the shape of a Christmas tree.
I used the wider toilet rolls for the tree and the thinner ones as the decorations, I also used two at the bottom for it to stand on.
I started by covering one end of the toilet rolls making up the tree with green tissue paper. I just glued it on.
Then I glued brightly coloured tissue paper around the rolls that were going to be used for decorations.
Then I used tape to stick the tree together before gluing the decorations up the sides.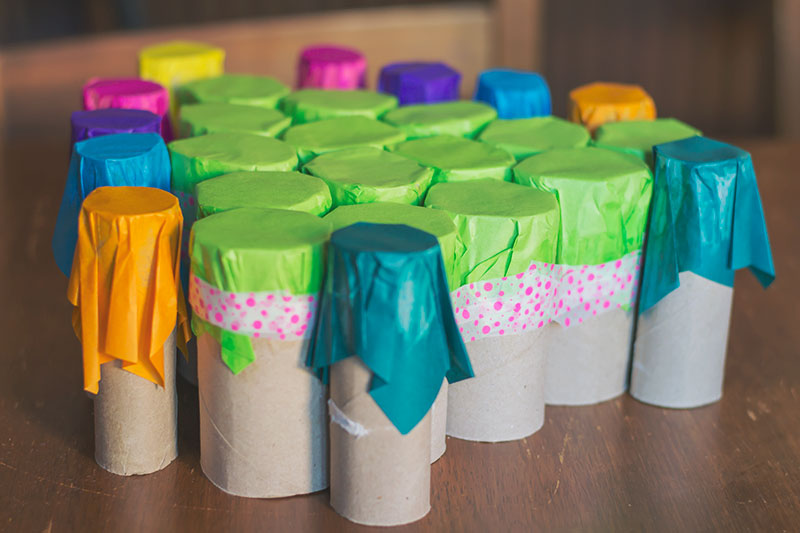 I bought a selection of cheap toys to put inside the rolls and then stuffed old newspaper in the back to stop them from falling out.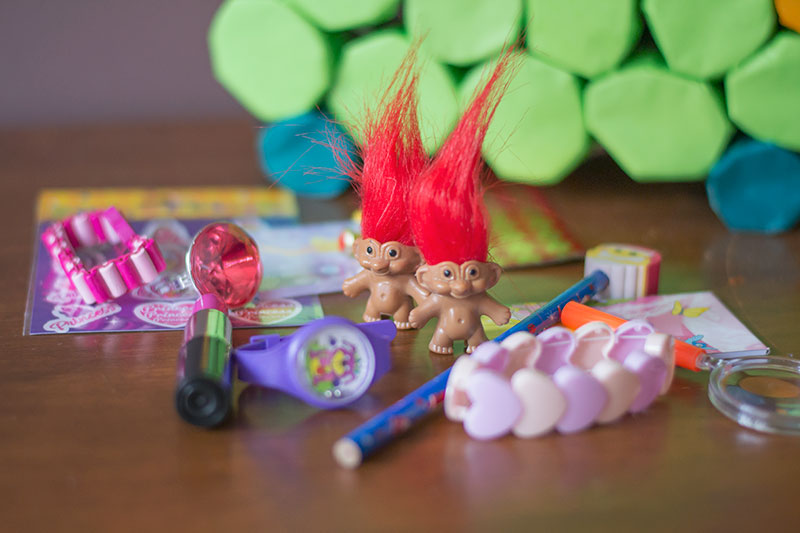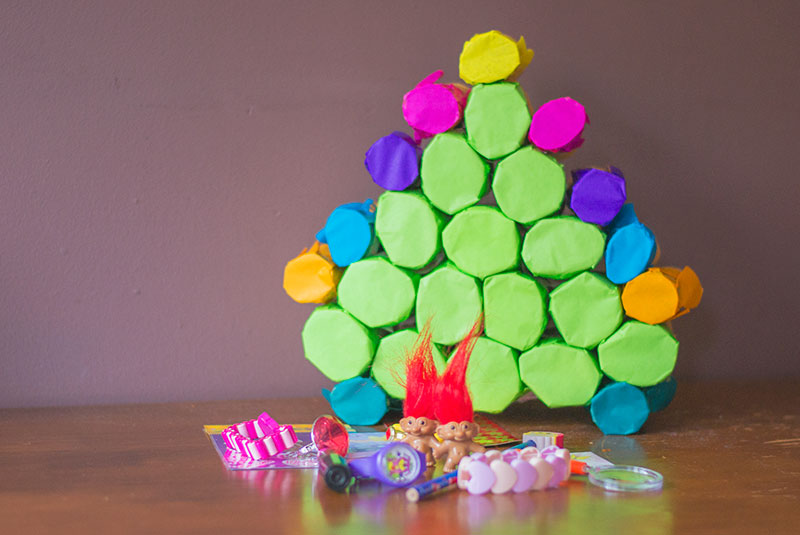 Then I stuck gold starts on which I thought would be like the fairy lights on a real tree, I wrote the numbers on these before I stuck them on.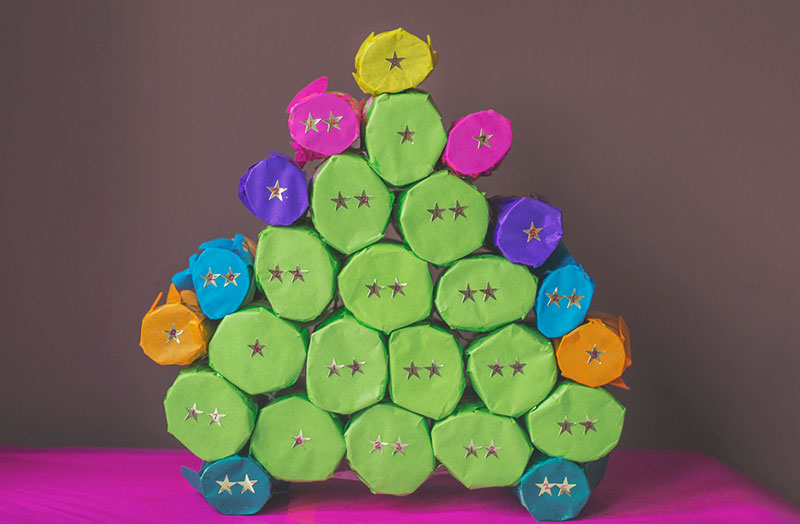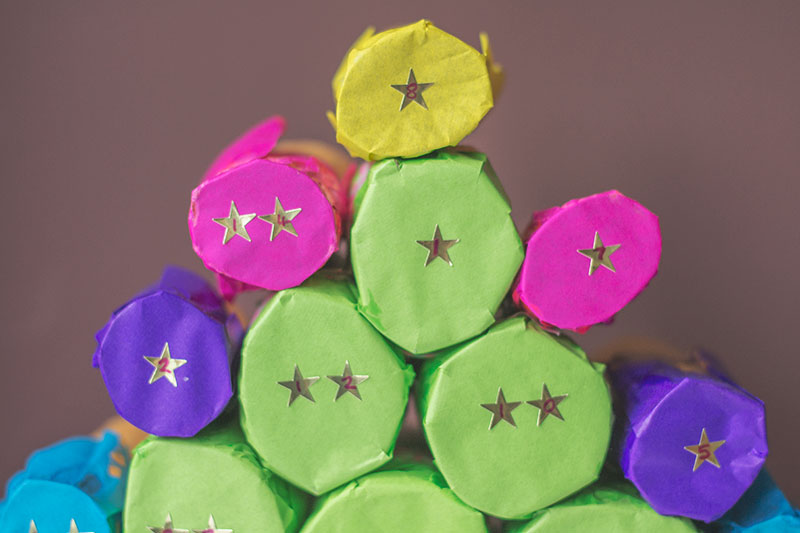 I don't like to give Cherry chocolate very often so this is a perfect way of making sure she doesn't miss out on the fun of opening something each morning in the lead-up to Christmas. You could also put little pieces of paper in with activities on, I'm actually re-editing this a couple of years later and that's what I would do now as I try to avoid buying toys like this these days. You could even put healthy treats in like boxes of raisins etc depending on if your kids like them of course!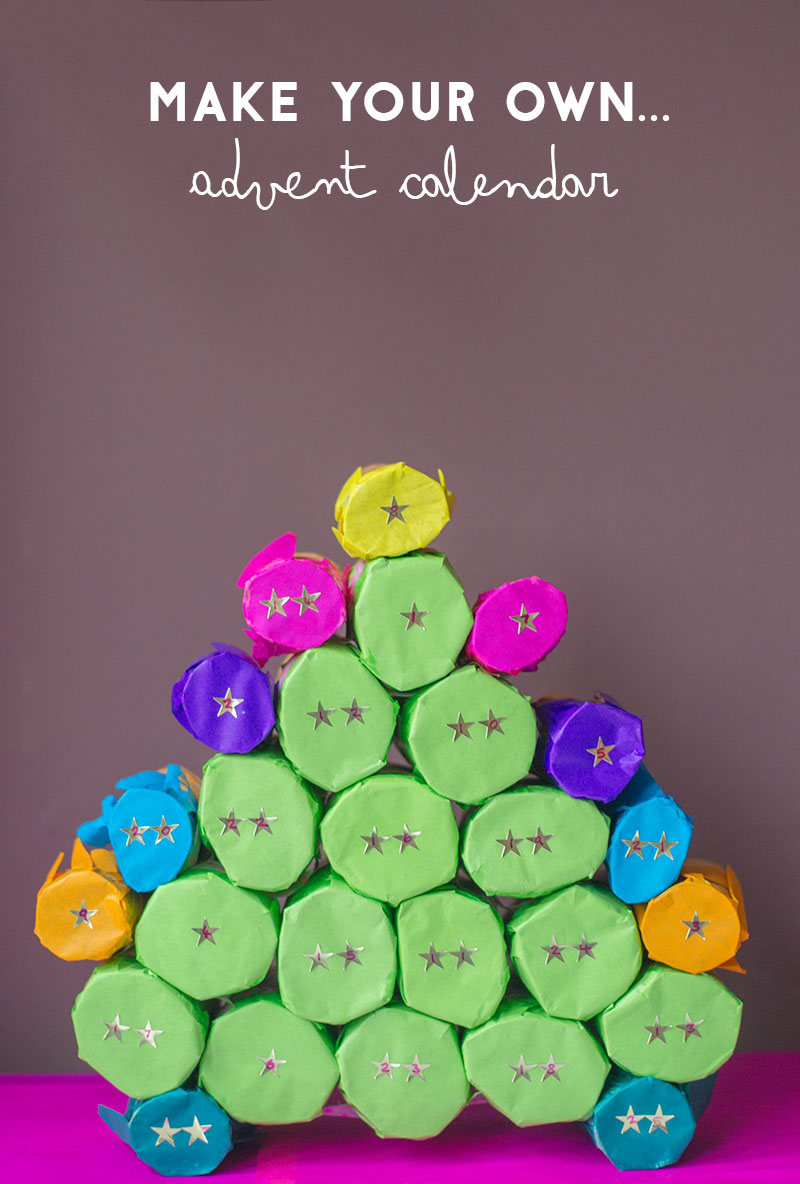 Have you ever made a DIY advent calendar or do you usually buy them?
You might also like: How To Make Christmas Scented Salt Dough Decorations