We've been putting a new buggy to the test over the last six weeks, the Mamas and Papas Armadillo Flip, and I have to tell you that it is without a doubt the best buggy I've ever used and in my four years of parenting there has been a few!
There is so much I love about this buggy including the name: Mamas and Papas Armadillo Flip, but I will start with the fact you can fold it one-handed, yes ONE-HANDED! And it's EASY to do so!
I don't know about you but there has been many a time when I've had to put a screaming child down to collapse a buggy but with this you can do it whilst holding your child as I've demonstrated in the video at the end.
There is the fact you can have it parent facing or outward facing. As it's an option with the Mamas and Papas Armadillo Flip we've had it parent facing as I like to be able to see Tiger when we are walking along. It's really easy to just flip the seat around.
It has a huge basket which is a massive plus point, I can fit my big bag in it and there is still room left for shopping, you can see in the photo below just how big it is…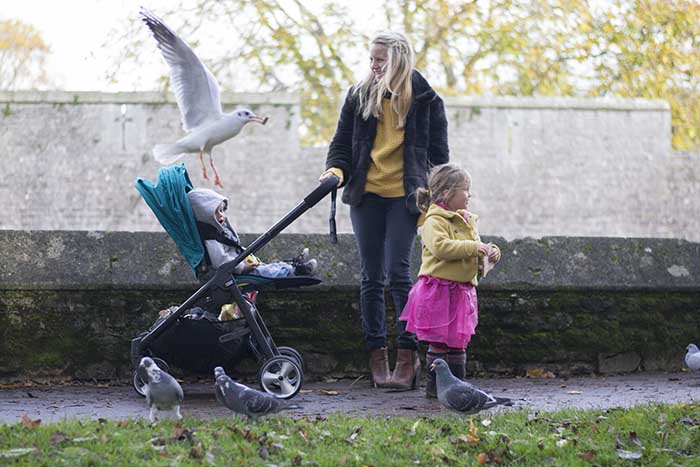 Because of the way the Mamas and Papas Armadillo Flip folds the chassis feels really sturdy and strong. I've had so many buggies that feel really rickety but this one definitely doesn't have that problem.
The seat is huge, you look at some buggies and wonder how on earth you will fit an older child in it but with this one it's clear to see that it will last you until you no longer need it.
It reclines all the way back, you just lift the lever on the back and it goes back, this means they can sleep in total comfort.
It folds to an incredibly compact size and fits in the boots of even the smallest car, in the video I forgot to take everything out of the basket so it didn't close together like it does when it's empty but it folds completely flat.
It's also usable from birth either by buying a baby car seat for it or a pram unit.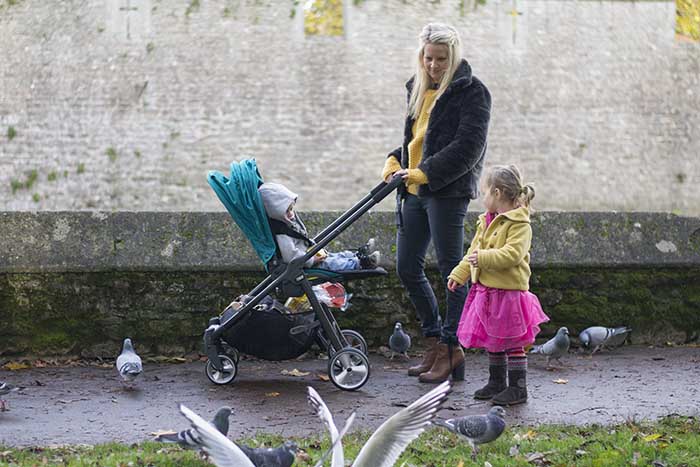 It's got a large hood with a UPF of 50+ and comes with a raincover.
And if I'm honest I cannot think of a single negative thing to say, I try to always give some constructive criticism but I just don't have any.
I love everything about the Mamas and Papas Armadillo Flip and I would have definitely bought this buggy had it been around when Cherry was a baby.
It retails for £399 and you can read all about it on the Mamas and Papas website.
Here's a little video of it in action and of how it folds down… (don't forget to change the setting to HD!)
We were sent this pushchair in exchange for an honest review.