On Monday we had a really lovely day.
I'd been up lots the previous night with J and as a result was absolutely exhausted but it was a really rainy day and I knew if we stayed in the house all day Cherry would get bored so I decided to take her to soft-play. I have always been a bit hesitant to visit these places (due to the fact she would always get ill)  but now she is mixing with other kids so often it's impossible to keep her away from germs so I decided to just get over it.
As luck would have it we had the entire place to ourselves which was also good as it meant J got to have a go in the ballpit.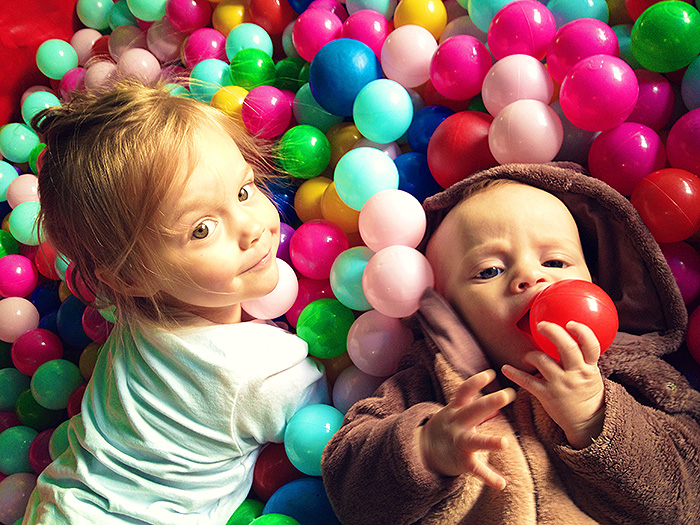 It also meant I got to take Cherry up on the part meant for bigger kids and we had a great time.
On the way back J fell asleep and I knew he would wake up if I took him out, plus it was lunchtime and I didn't want to take them all out in the rain to buy some food so we had a drive through McDonald's and ate it in the car whilst singing along to the radio.
It was Cherry's first happy meal and she said wow about 5000 times after discovering there was a toy in the box. We won't be making a habit of it but sometimes it just has to be done.
When we got home everyone was tired (well apart from J who spent an hour in his Jumperoo), so we chilled out for the rest of the day and watched Noddy.
It was a really ordinary day, just a really enjoyable one.