So this is my second blog post about our stay at Bosinver in Cornwall, I took so many photos that I actually have another two posts coming but this one will be focusing on the cottages themselves and the horse riding session.
You can read part one here: Holiday Cottages In Cornwall – Our Stay At Bosinver.
There are 20 different cottages to choose from, the Farmhouse has 6 rooms and sleeps 12 people so would be great for sharing with some friends. There is also going to be a hot tub in there from the start of April. If you were interested in booking then you can get 10% off with the code HOTTUB.
We stayed in Buddleia which is a large two bed-roomed bungalow style cottage.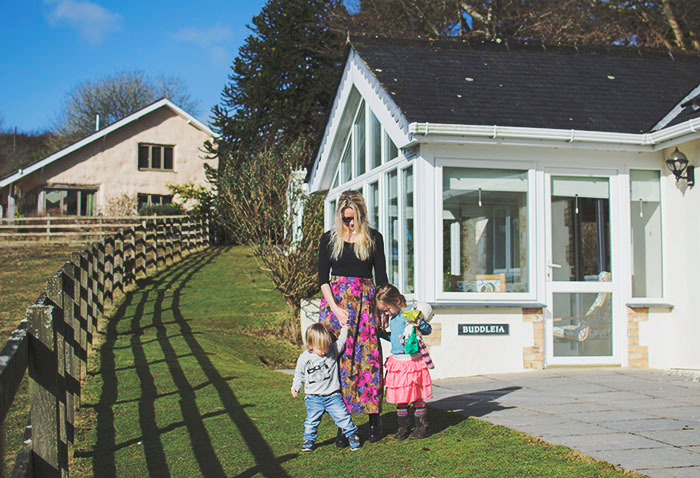 The main section of the cottage is open plan and feels really spacious, the furnishings and decor is all really light but with some nice pops of colour.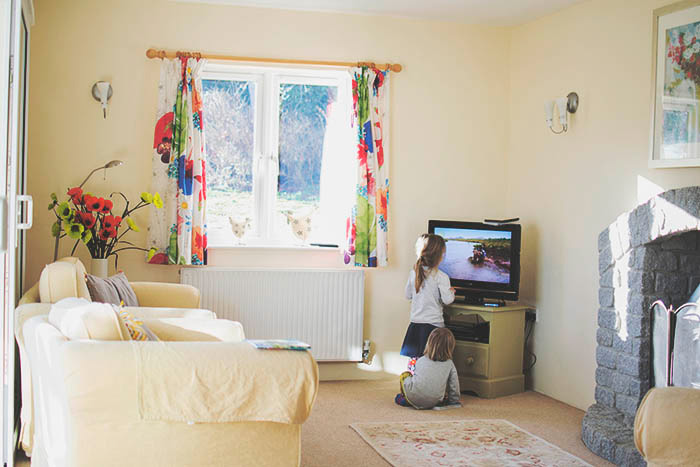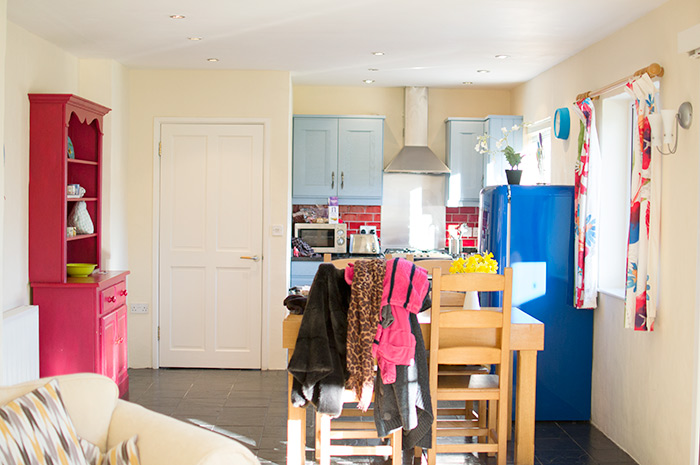 The kitchen was equipped with everything you needed and more. There is nothing worse than going on holiday and not having all the things you are used to at home but that wasn't the case here at all, in fact they probably had more. There is even a tiny blender for preparing baby food. Oh and a dishwasher, a holiday isn't a holiday without a dishwasher!
One thing we noticed was that the cottages were all finished to a really high standard from the SMEG fridge to the shower hose style tap. It felt like a real effort had been made to make sure they actually looked nice.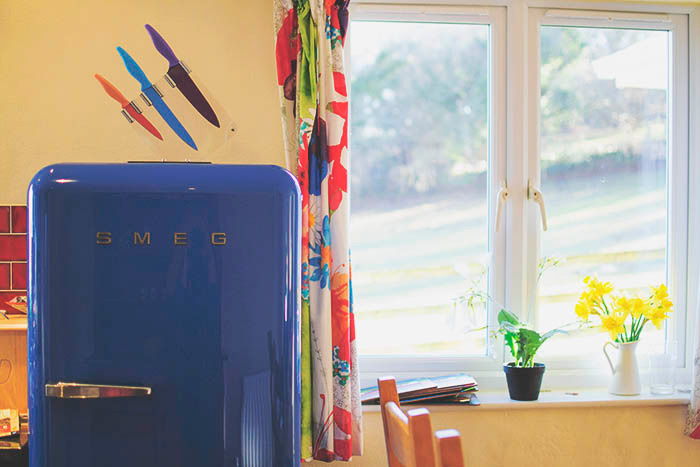 There were some really lovely touches when you arrived like daffodils on the table and a cream cake and jug of milk in the fridge. This was too tempting for Mr C not to tuck into despite being allergic to dairy.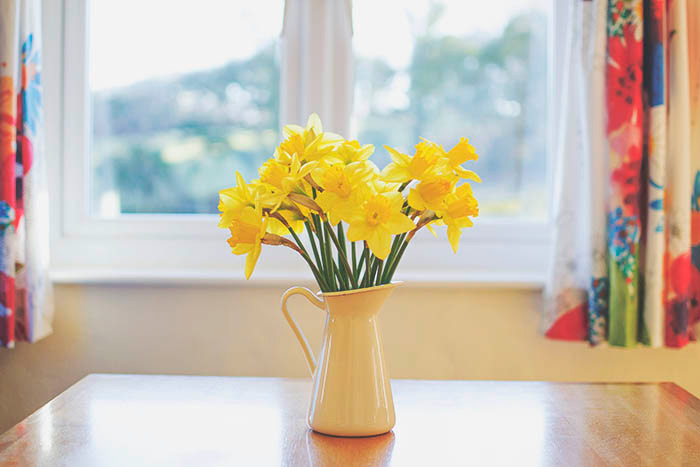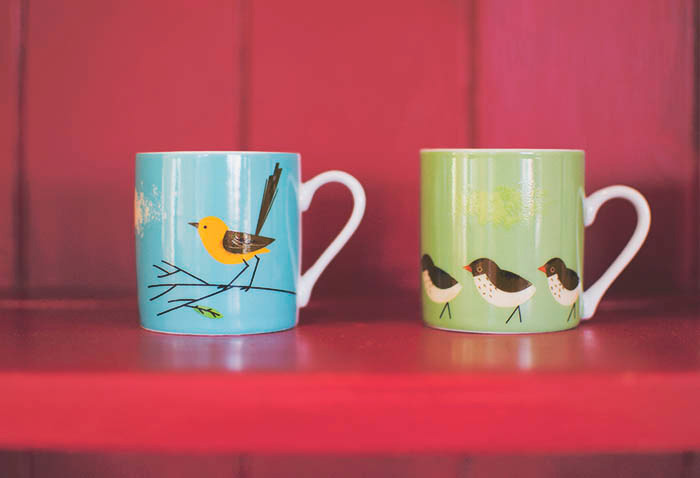 The bed was huge and really comfortable, I usually find mattresses other than mine really uncomfortable but this was as nice to sleep on as our own. Both of the rooms had an en-suite, one a shower room and one with a bath.
The cottage had a really warm and cosy feel to it, it was really cold when we were there but the central heating worked really well. All the cottages in the sun have solar panels.
Then there was my favourite room, the conservatory. Perfect for catching up on some crochet.
There is a large folder full of helpful information and places to visit on the table in this room but the idea of Bosinver is that you could easily stay on site the entire time and not get bored.
The indoor swimming pool was in excellent condition and there was also a sauna, you can see some footage in the vlog that I will include in my next post (or that's in the sidebar of my blog at the moment).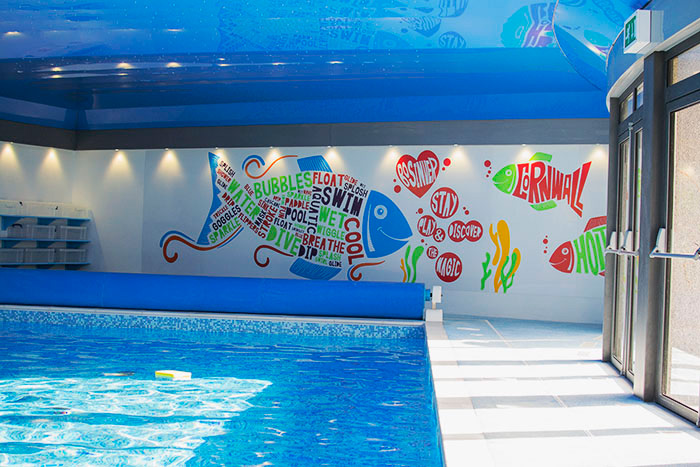 Then there is a horse riding session that is held once a week.
After feeding the animals (which happens every morning) the kids get to meet the horses and in this case give them a little brush.
Then get ready to have a little ride.
This was Cherry's first time and to be honest I wasn't sure she would go for it but she happily climbed on and loved the experience. Tiger on the other hand wouldn't even go near it!
The only downside is now she wants a horse!
Part three will be all about the wild kids session.
We were invited to stay at Bosinver in return for an honest review.