35 Weeks pregnant and I am starting to look and feel rather large.
The end is now in sight and I'm not doing too badly considering I didn't pack my hospital bad until I was in labour last time! I have washed all the newborn clothes, stacked up a big pile of sheets, found a second-hand tens machine, written a list of things to buy to help me in labour and written a list of things to run through with Mr C so he can help me when I'm in labour. I just need to pick up the birthing pool and sort out a hospital bag, just in case. My midwife is coming round next week to run through the home birth procedure which is exciting.
To be honest, I am counting down the days until I am no longer pregnant. I do feel bad for moaning, and I know that pregnancy is a gift but I am sick of feeling so unlike myself. I think I have said this before but when I was pregnant with Cherry, I was like a happier, calmer version of myself but this time I am like a moodier version of myself and the only thing I can put it down to is the male hormones.
Everything seems to annoy me and I hate feeling so snappy. I have pretty much permanent heartburn. I am so tired all the time that even the simplest of tasks makes me want to cry and then there is piles.  What a treat they are. I have been sleeping really badly and will be suddenly wide awake at 2am. Plus I have to wee every 20 minutes which is fun. Oh and I keep getting headaches, behind my right eye.
But despite all this I don't want him to come out just yet, I have a blogging conference in Bristol on the 8th of March and Mr C has a track day on the 15th of March but once those two things are over he can arrive whenever he likes!
Although hopefully we will have decided on a name by then. We have a couple of options and one that we really like but it's an Italian name and we know we just can't pull it off. I think he will be nameless until we know what he looks like, although at this rate he will be nameless forever!
Here are my 35 weeks pregnant photos…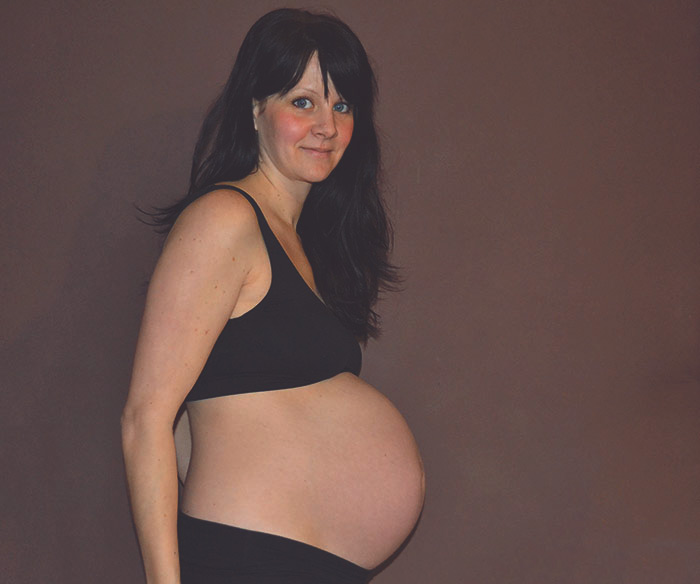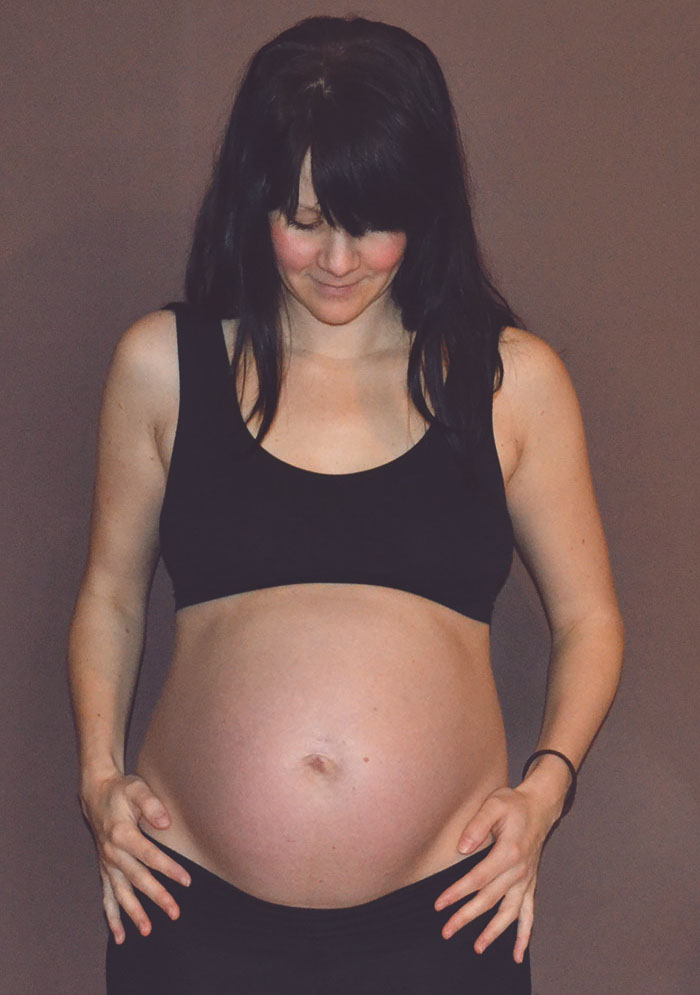 22 Weeks Pregnant
20 Weeks Pregnant
13 Weeks Pregnant