39 weeks pregnant, one week to go and I am feeling better than I have done all pregnancy.
It's obviously my body's way of making sure I end on a good note and want to carry on procreating!
It's got to the stage where everything could be a sign of labour. I've had a few twinges and cramps and also had lots of energy but that's about it. I am actually really enjoying  these most of these last few weeks / days, first time round I was so impatient but as excited as I am about meeting my little man, I am also aware that my evening and nights will no longer be about relaxing and sleeping but more about feeding / changing nappies whilst not sleeping. Of course it is all worth it but I'm making the most of the last bit of me time I will have for a while!
I am ready now though and if he decided to turn up tonight then we are all prepared. My feelings about the birth seem to change each day, some days I feel really raring to go and others I feel a bit freaked out, I have said it before but I just hate all the not knowing that comes with it.
What time will it happen?
Will I be able to stay at home?
What is it going to feel like?
Will I cope?
Will I be sick?
Will we get the pool up in time?
I know I will get through it some how but it's so hard not to start thinking about it all this close to the end.
My 39 weeks pregnant bump has dropped and I can breathe a lot better. Heartburn is probably my worst complaint but it does come and go, today it's not a problem.
I have been eating loads – and unfortunately I cracked and have been eating a bit of sugar again, although no-where near as much as I was. I am completely addicted to cereal, especially cornflakes, I can't just eat one bowl and end up eating 2-3 in a sitting! I can remember eating lots in the last few weeks of my last pregnancy too, I think it's the body's way of storing up energy.
All of my clothes are getting too tight and I haven't weighed myself for a while but am pretty sure I am starting to store a fair bit of weight. None of my pyjama bottoms fit me anymore so I have to wear these little Summer pyjama hotpants with a top that barely covers my tummy, luckily the fact I am always boiling makes this less of a problem – until we have visitors. It's really not a good look!
The baby has been doing doing some movements that are so uncomfortable in the evenings, I can feel his hands moving really low down and it literally feels like he is grabbing my bladder and twisting it up, I know that's impossible as he's in a sack but it makes me yell out as it hurts so much.
I haven't been sleeping too badly considering and have only been waking up once to go for a wee.
Cherry is getting excited and I think the three of us have decided on a name, unless we change our minds again. Since we told her that her baby brother was going to bring her a present, she has got it into her head that he's some kind of Father Christmas and every day sees her saying 'oh I would love a pink camera, Baby Brother will bring me one won't he?'. So far the list consists of a pink car, a pink camera, a drum set, a pink guitar, a pink trampoline, a swing for her and a swing for Noddy. She is going to be so disappointed!
This might be my last update!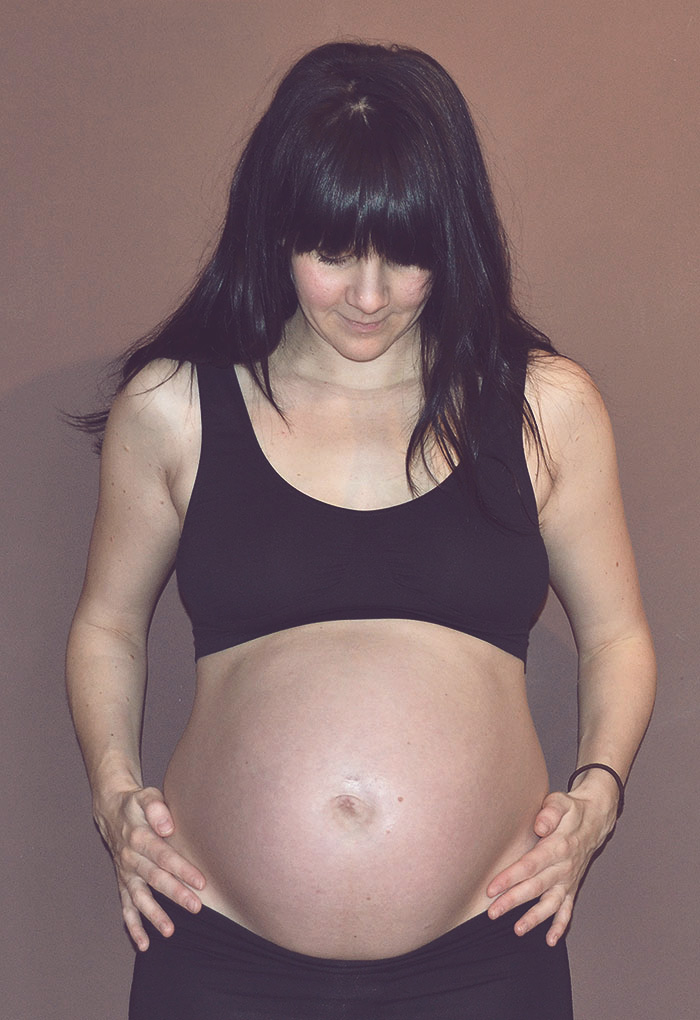 22 Weeks Pregnant
20 Weeks Pregnant
13 Weeks Pregnant