A couple of weeks ago we took Mr C's car up to a Hot Rod show for the weekend. The sun was shining and we couldn't have hoped for a better time.
The show itself was like a mini festival full of vintage cars and was held in the estate of a huge building. They had loads going on for kids and before it opened to the public it was so nice and quiet. We had a go on the bumper cars which we had all to ourselves, watched a film in the outdoor cinema, they even had an Elsa who kept coming out to sings songs and a Minion driving around on the back of a trailer.
There was also something called the Wall of Death which is where people on bikes drive round then end up going sideways on a vertical wall. There are three travelling families who do it apparently and we went to watch three times as the kids loved it so much. There was one young guy who did it with a t-shirt over his head and whilst spinning around on the bike, it was crazy. He was also extremely good looking which made it all the more entertaining 😉
We weren't members on arrival but Mr C is now so next year we can arrive a couple of days earlier. In fact it was a bit of a nightmare getting in as we hadn't pre-booked and it was members only before the Sunday unless you had (more in the video at the end). It was all fine in the end though.
It's really nice that Mr C's hobby has now become something that we all enjoy. With a mixture of vintage clothes stalls, retro cars, Elsa and Minions there is more than enough for us all to enjoy. There was loads of live music throughout the day and evenings. There was just such a nice vibe too with kids riding around on their bikes and everyone sharing the same interest.
This kind of thing happens on a much larger scale in America which is why we are so desperate to get over there.
How amazing is this vintage caravan? And the colour!!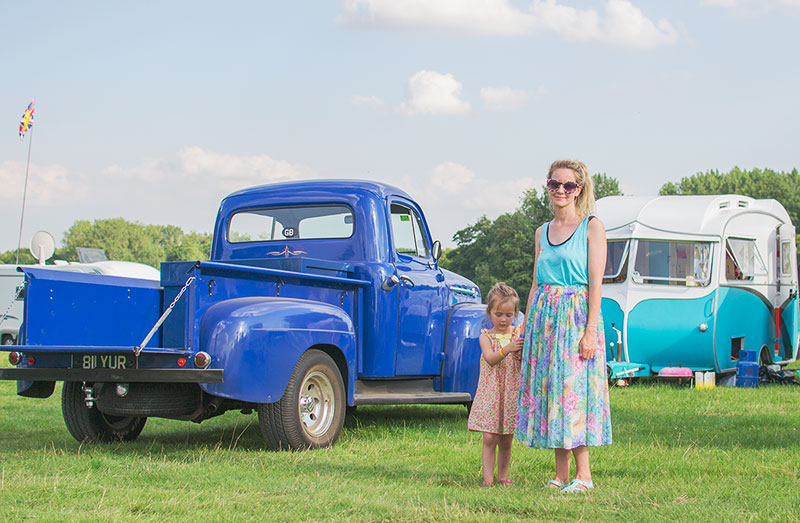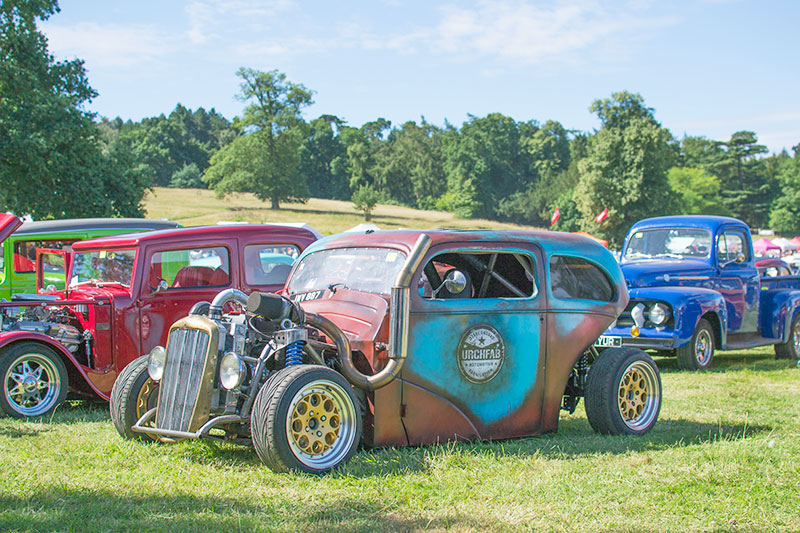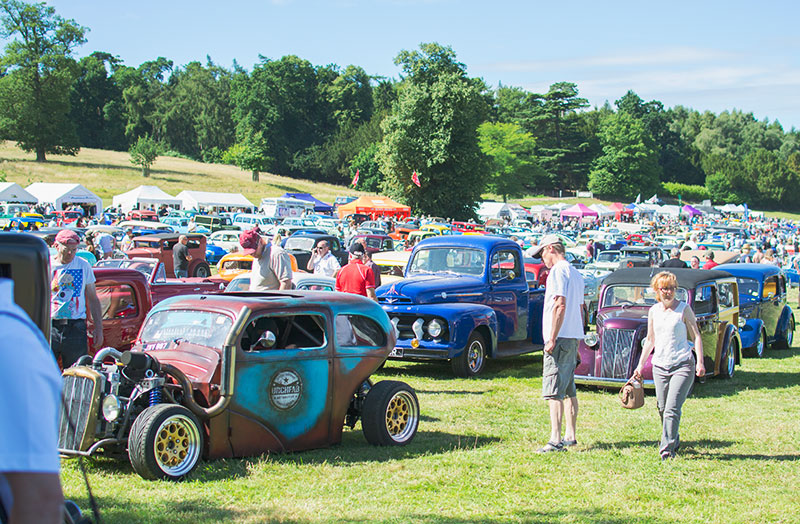 On the Sunday the doors opened to the public and everyone came in to park up their Hot Rods. It was so funny seeing everyone crowding around Mr C's to take photos and look inside it. I kept saying he should go over and listen to what they were saying but he hates any kind of attention so wouldn't!
I've never seen one of these before, it's a WV 'Crampervan'! I'm not sure how many people it sleeps but just one from the look of things!
I made a little video too, apologies for saying the word 'like' too much. It's a really bad habit. This video is going to make me so nostalgic for summer in a few months though. The drinking Pimm's whilst sitting in a field watching the kids dance around to music is a new favourite memory of mine. I can't believe it's nearly September already, it just doesn't feel like we've had a proper summer at all this year. Anyway I hope you enjoy watching 🙂