What do you get if you cross a food with an animal?
A Foodimal.
We've been thinking of various food / animal combinations over the last few days. A few that didn't get chosen were 'Pie-ger' and 'Yeti Bolognese' which was Mr C's idea, and it did almost win but it was too hard to draw so we went for my choice instead which was…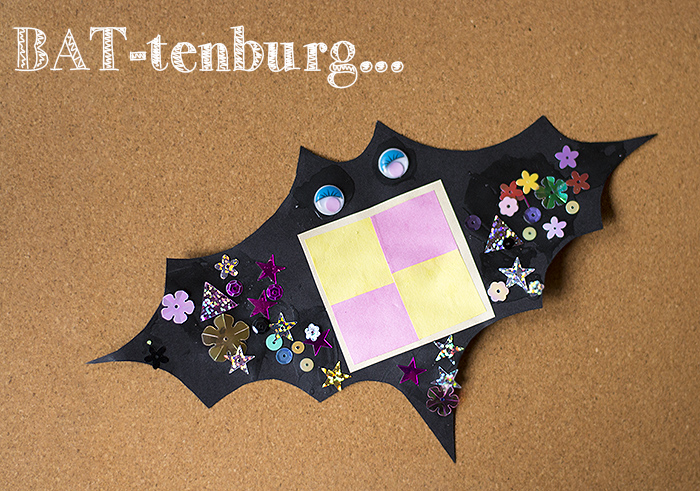 BAT-tenburg is a cake loving bat who has a fondness for anything sparkly.
Just in-case you don't get it then it's a mixture of bat and battenburg cake!
To celebrate the release of Cloudy With A Chance Of Meatballs 2, Vue Cinemas are running a competition for bloggers to win free tickets to see the film at their local cinema.
In the film, Flint discovers that his machine is still making food animals – foodimals – and to enter the competition you have to come up with your own and post a photo of it on your blog, listing it's name and hobbies.
The competition ends on the 12th of November so you don't have long left to enter, the winner will be notified the next day and as-well as winning tickets, they will also have their foodimal posted on the Vue Film News page. You can see all details HERE.
This post is in association with Vue Cinemas.