Things have been rather quiet on here over the last few days and I am sure you can imagine why!
On Friday the 5th of April our little man, Tiger, finally arrived weighing 7 lbs 8.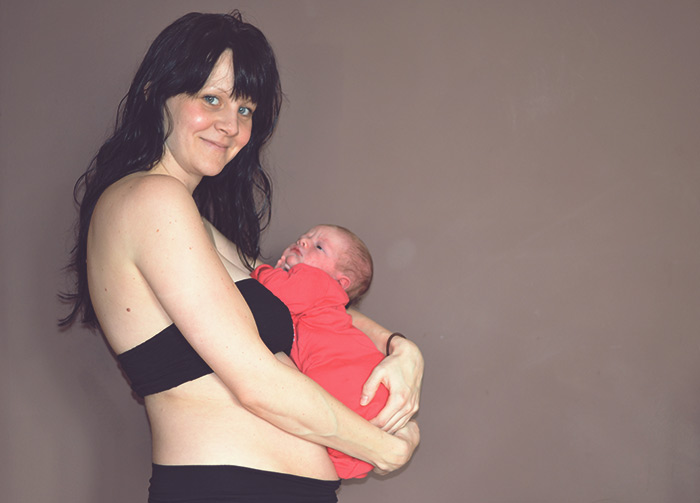 I will write up his birth story in full soon but it couldn't have gone better. I had him at home, there were no complications or scary moments and I was only in established labour for 3 hours (although I was in early labour for all of the previous night and ended up calling out the midwife twice only for it to be too early!).
He has fitted in perfectly and is such a chilled out little guy, although I am aware that could change at any moment.
Breastfeeding is going well and other than my boobs feeling like they are about to explode we haven't had any problems yet. He doesn't stop eating but he is an efficient if frequent feeder and when he was weighed today, he was exactly the same weight as when he was born so at least I know it is doing some good!
I am absolutely loving the newborn cuddles and to be honest, I have only put him down when going to the toilet or having a bath. I think he will be our last baby so I am making the most of every minute!
Sleeping isn't too bad, he has been in our bed as it's so much easier to do night feeds so I haven't felt that tired. I'm not sure how long we will co-sleep for, I am planning to just see how things go.
Cherry has adjusted really well and loves being a big sister. She finds all the nappy changes so interesting and stands over watching me or copying with Noddy. She also seems fine with me feeding him all the time too, in fact she has decided that he is getting milk out of one side and dinner out of the other!
I have noticed today that she is starting to attention seek a little bit, mainly by doing things we tell her not to so I am trying to ignore the negative and give the positive behaviour extra praise. It is a big change for her and it has only been five days so we are making sure we include her in everything and waiting for it to pass.
I am just so happy he is finally here and we can start our life as a family of four!