So as long as this baby stays put until Wednesday (when I will be 37 weeks) then we will be well on track for a home birth.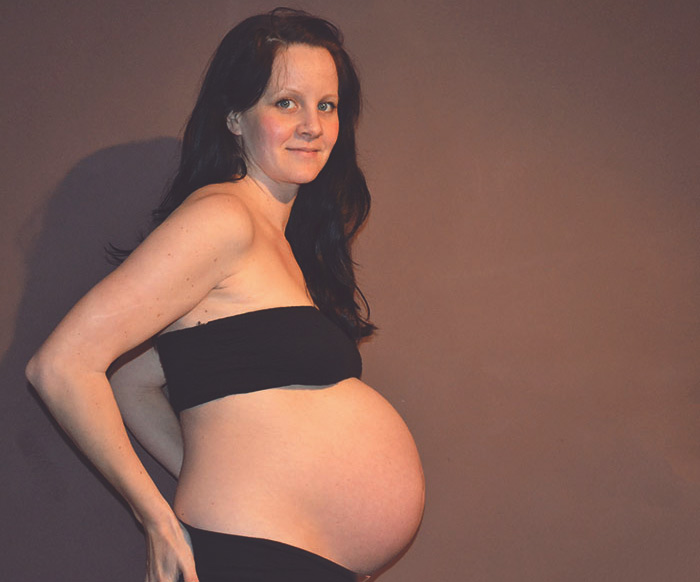 My midwife came round earlier to run through everything and left me with a box of home birth supplies. We talked about the various scenarios in which I would need to be transferred. These included me bleeding during labour, meconium in my waters during the earlier stages of labour, problems with the baby's heartbeat, tearing that requires more than a couple of stitches and other complications ranging in seriousness. It didn't scare me or put me off to hear all of this as I knew it anyway and if I have to go into hospital then I will deal with it, I would just rather not.
When my contractions are around ten minutes apart I have to ring the labour ward who will contact my local community midwives. They cover a fairly large area so it could take them a little while to get here. They will check me on arrival to determine how dilated I am and if I am progressing nicely (which I'm hoping I will be!) then I will be able to get in the birthing pool. My midwife advised me not to get in it before she gets here as apparently it can speed things up by 50%, something which I had no idea about. In fact I thought it slowed things down.
For early labour I have my TENS machine, various essential oils for massage including clary sage (shouldn't be used before 37 weeks) and lavender, some Bach flower remedies, a hot water bottle and my birthing ball.
I am going to start leaving my hot water on at all times so I can have a bath in the middle of the night if I need to (and to fill up the pool).
Following the birth you are left to have skin to skin contact for an hour in the hope that the placenta will come away naturally. I am happy with this as I didn't want to have the injection this time, obviously if it hasn't come away after an hour then I won't protest but I'm pretty sure it made me feel really sick and ill last time so if I can deliver it naturally then that would be the ideal situation.
I have a little pile of supplies building up in the corner, these include straws to make drinking easy if I am lying down, glucose tablets for if I struggle to eat, paracetamol (because I am hoping they will be strong enough!), apple juice and a million old sheets.
There was a rather amusing moment when we were deciding where the birthing pool should go and it was decided that we should move our table out and put it in its place – turns out the reason was so everyone could get to the kettle for cups of tea! An essential part of every home birth 😉
I still have a couple of bits to get and Mr C's Mum is on holiday until the 19th so hopefully he doesn't decide to come before then, but other than that we are nearly ready.
Now I'm off to listen to my Natal Hynotherapy CD (which I know has helped me get rid of the fear and anxiety I had about giving birth) and drink some more raspberry leaf tea!
If you would like to know more about having a home birth then you can read lots of helpful information here.
And if you would like to know how my home birth went then you can read Tiger's birth story in full.