We have had such a lovely weekend.
On Saturday one of my best friends from school got married. The weather was perfect, the venue was gorgeous (we all sat on tables under the trees in the orchard) and the bride looked absolutely beautiful. There is such a big group of us who went to school together and who still remain friends (Mr C included) so it was lovely to all get together. Going to a wedding with two young children is bloody hard work though. I was absolutely exhausted by the evening, Cherry had great fun dancing with everyone though until we left at around 10pm.
Then on Sunday it was another glorious day so we went strawberry picking at a PYO farm. I've never been to one before but it's been on my list of things to do for a long time. I found a farm that was about half an hour away from Bristol, overlooking the Chew Valley Lake. It's such a beautiful area and the view was stunning.
I knew that Cherry would absolutely love strawberry picking and it was so nice for her to see where strawberries come from.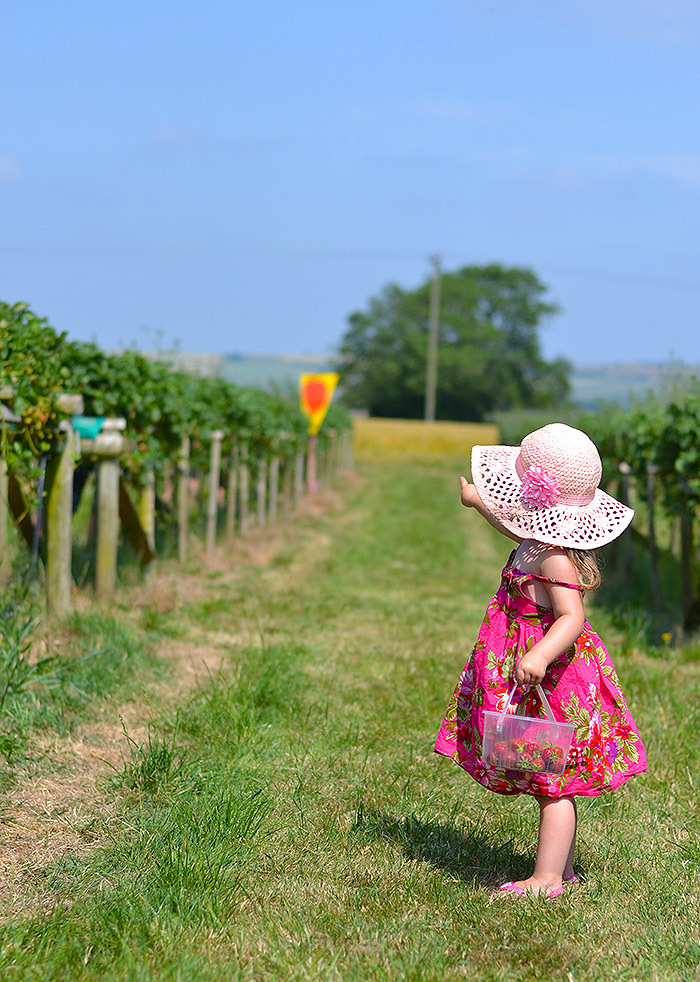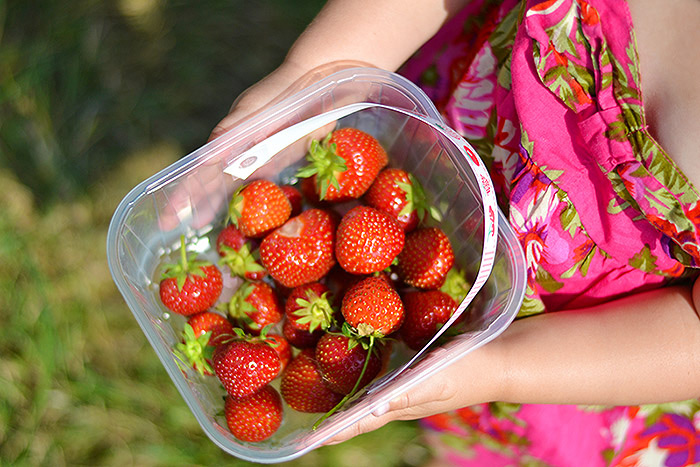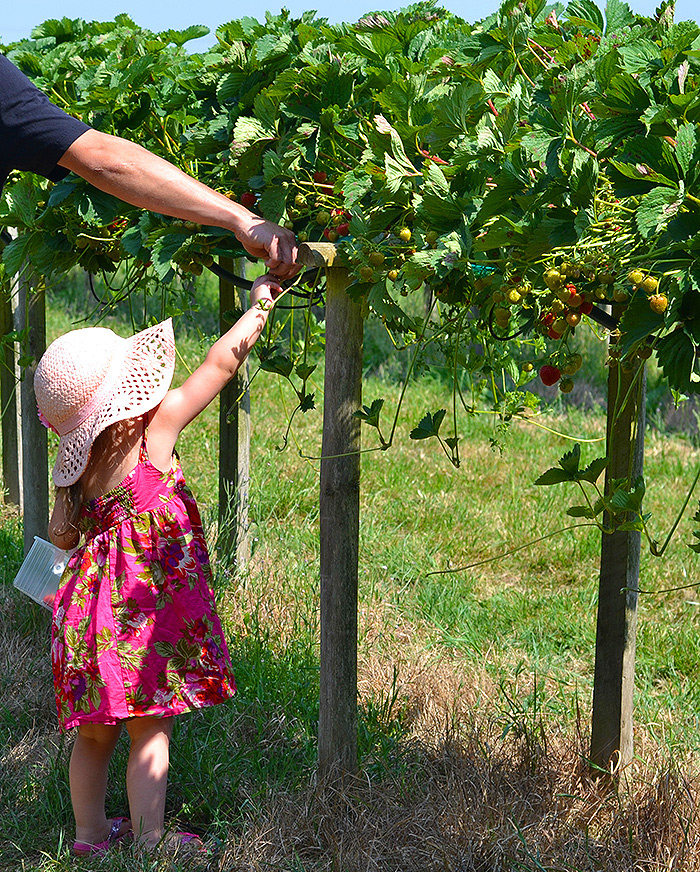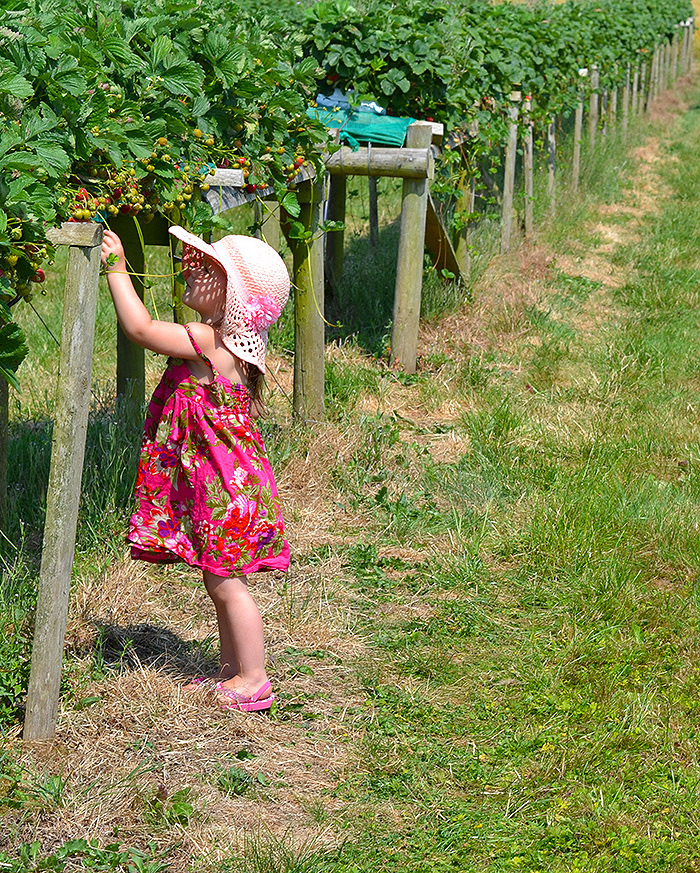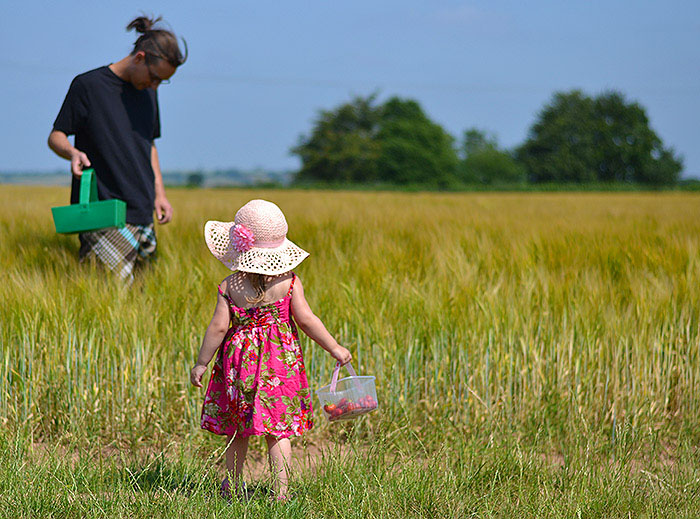 We picked so many strawberries, Cherry had this pot and we had huge basket. They weren't expensive either, given that it counts as a fun day out it's definitely worth it.
I can't believe how amazing the weather has been lately, nor can I remember the last time we had so much nice weather in one go. Long may it last!
Have you ever been strawberry picking?
If you do want to go then this site lists on the PYO farms in your area of the UK.