I have just bought a vintage caravan to renovate.
I've wanted one for quite a while now, although if you read my recent post about our caravan holiday in Woolacombe then you will know it's not for holidaying in.
Our house only has two bedrooms and is getting a bit cramped so I wanted it to turn into an office / craft room.
Although since we have brought the caravan home Mr C has decided he rather likes the idea of a get away in the garden so he is planning to have a little corner for himself, plus Cherry has taken also liking to it so no doubt it will need a play corner too. It is most likely to end up being an extra 'room' that everyone can enjoy.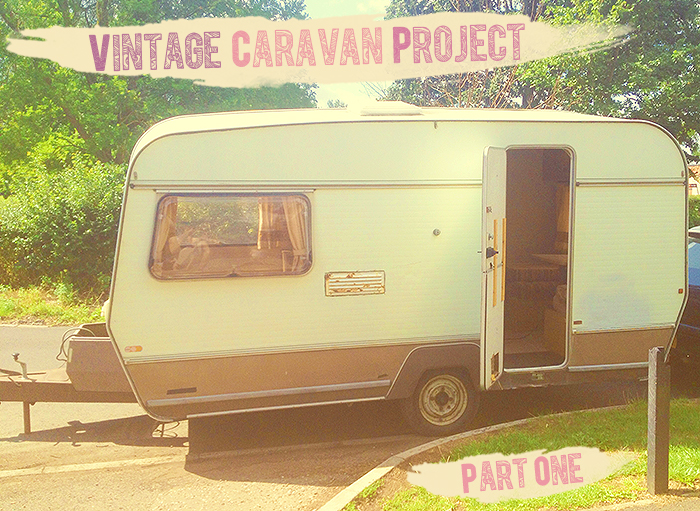 We paid £130 for it.
It was bought with the aim of stripping it back to a shell and starting again so that's what we Mr C got to work doing on Sunday.
It's thought to be a caravan from the 1970's so I'm not sure if it's officially 'vintage' but everything sounds better when described as vintage doesn't it?!
Luckily there was no toilet in it as pulling that out might have been pretty horrible.
The bathroom was papered in some floral vintage wallpaper which I love but it' a bit dirty and damp looking so it will have to go. I am literally planning to get the caravan back to a shell then start from scratch.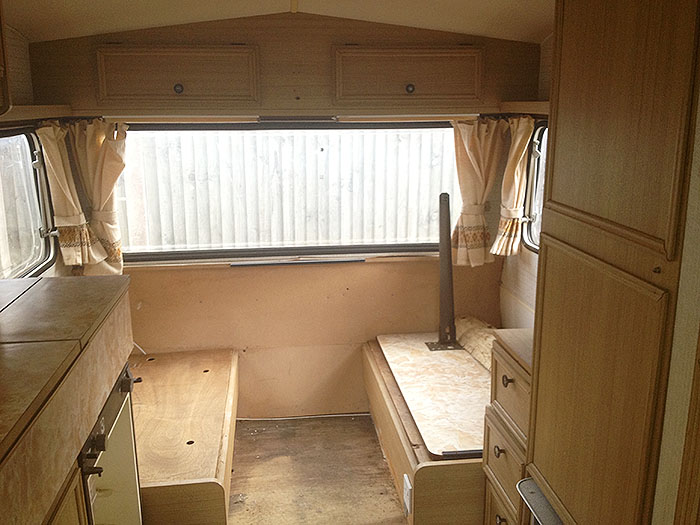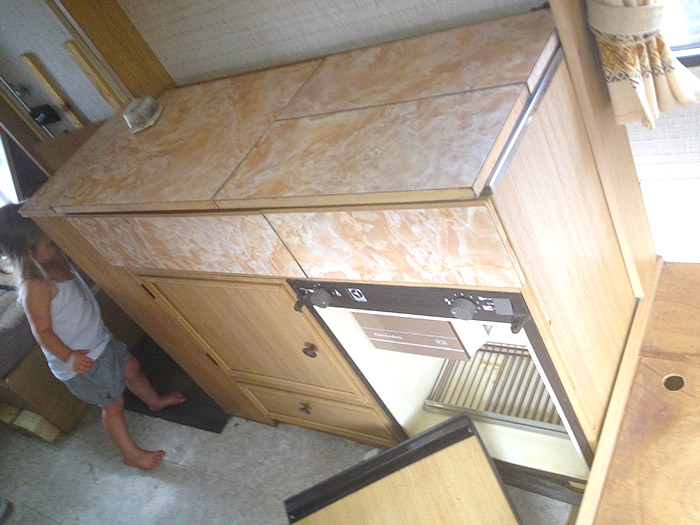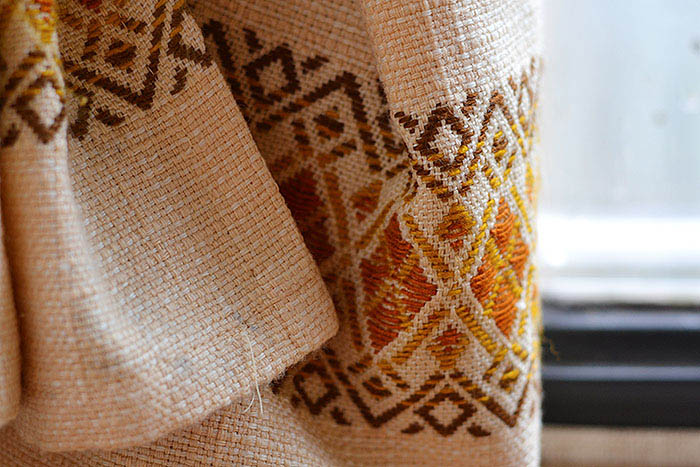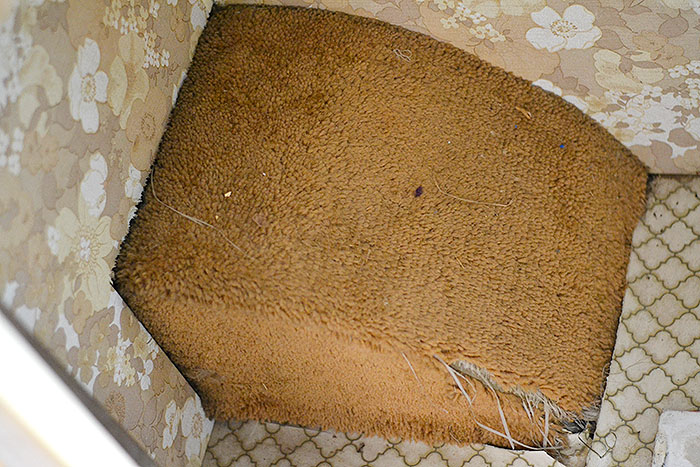 I am going to be blogging about the caravan renovation and part two will show how it is at the moment, an empty shell. We have ripped up the old lino and a few of the floor boards need replacing, luckily Mr C is good at doing those kinds of things because I wouldn't have a clue what to do! We are also going to cleaning up the outside.
My vision for it when finished is to be all painted white with laminate / lino flooring. It is going to have a huge desk, a seating area that turns into a bed, a messy play area. I can't wait!
You can read part two here.