Now things are a bit more settled with Tiger I am going to start doing more crafty things with Cherry.
We both enjoy it and when Tiger is asleep it's a nice way for her to have me all to herself for a little while.
I bought the Red Ted Art book last week and we had a look through and decided to make something with toilet rolls as I had been saving them up instead of throwing them away.
This is where I got my inspiration for our craft – http://www.redtedart.com/2012/03/25/cardboard-tube-people-pirates-grannies-robbers/ and here is what we created….
We painted them. Stuck on shapes that we had cut out of felt, stuck pipe cleaners in for their arms and legs and stuck googly eyes on them and Cherry absolutely loved it as it's the first time she's used glue properly.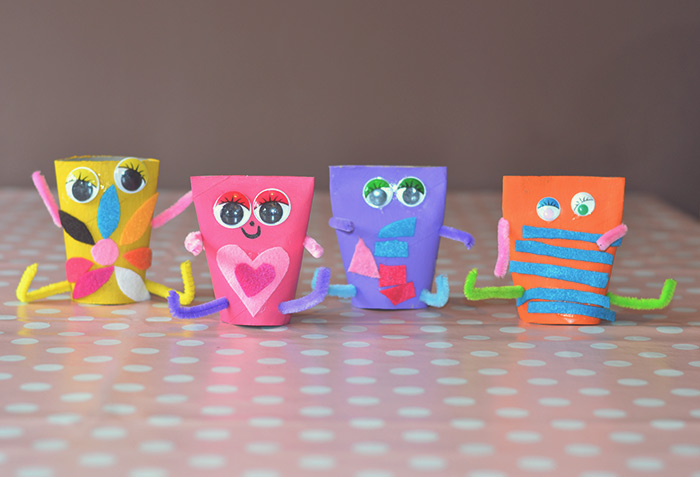 She kept them and looked after them for a few days and then enjoyed picking all the eyes and bits back off again!