The library of Downton Abbey was featured heavily in the popular period TV series and has become one of the most iconic rooms in the show. It's memorable due to the two red sofas, large fireplace and floor to ceiling book shelves. It was definitely the room which had the cosiest feel, especially when the fire was going.
Age Co are running a fun campaign asking people to re-imagine the library in different styles. They've picked 5 celebrities and redesigned the room in the style they imagine they would go for.
Mary Berry's is a farmhouse look with pale, earthy tones and some dark blue panelling.
Graham Norton's has a cool, contemporary feel with a large corner sofa and wall-mounted telly.
Joe Wick's has been given a Scandi inspired look with lots of light coloured furnishings and some plants.
Ruth Langford's room has been given more of a feminine look with blush pink coloured walls and a vase of flowers.
Gloria Hunniford's style has been imagined as mature and classic with gold accessories, a rocking chair and antique clock.
If I had to pick my favourite out of these rooms then I would go for the Graham Norton version as I love a corner sofa.
If I had to redesign the room though then I think I would go for a gothic feel with dark walls. I would want to keep a lot of the book shelves as I love reading. I would want lots of old, vintage art on the walls and some animal skulls. Some big comfy velvet sofas with crocheted blankets on for keeping warm whilst reading. With a bit of a spooky feel but also warm and cosy.
I would definitely have a chess board in there as it's my favourite game to play. I would actually choose not have a telly in there as it's easy to get distracted from other things.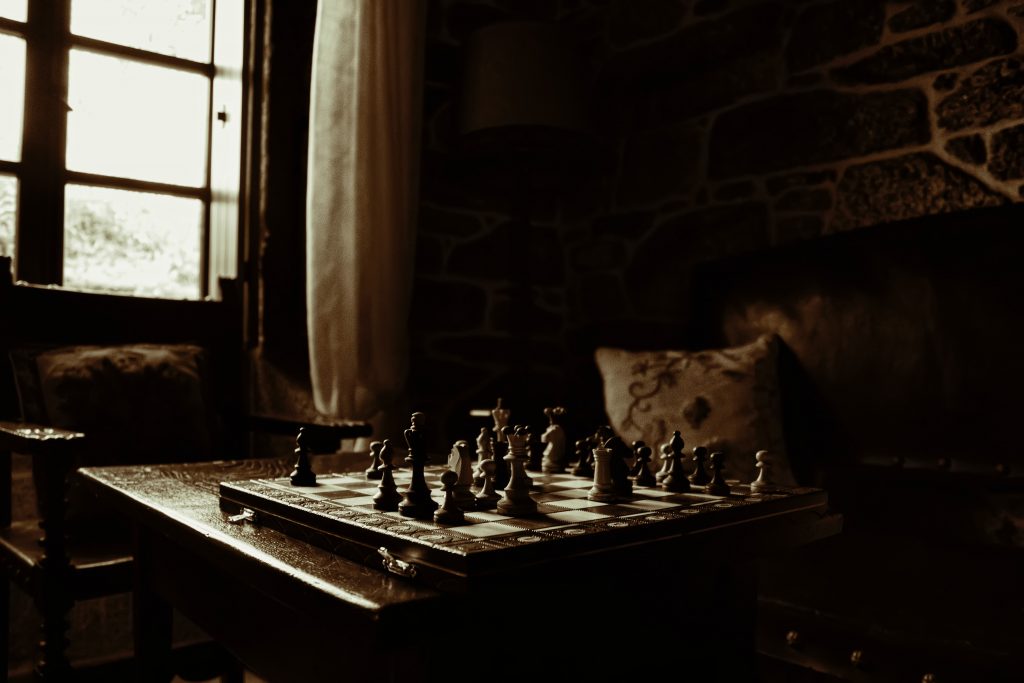 What would you do if you could re-design the room? You can share your ideas with Age Co using #DowntonReimagined and don't forget to check out the rooms I talked about above. You can find them here.
'Collaborative Post'