During the Glastonbury Festival weekend we headed over to a village near Shepton Mallet in Somerset to climb up Cranmore Tower. Mr C's mum and sister told me about it as they knew I would like it and they weren't wrong.
When we visit places we quite frequently moan that they are ruined by people, of course we are contributing to the people but it just seems like everywhere is so busy these days. Even going somewhere in the week doesn't result in it being quiet anymore. This place was a refreshing change though as during the walk there we didn't see any other people.
It was about a 15 minute walk up a track to get to the woods then if you keep following the track then you come to a little clearing where you can see the tower. There is also a tea rooms there with some very friendly staff.
We climbed the tower which was a bit scary, well for me at least, I always forget I have a fear of heights when I do things like this then by the time I reached the top my legs had gone all funny and I was on the verge of having a panic attack every time the kids moved! We were only up there for a few minutes and I wasn't brave enough to look out of the window but apparently you can see the edge of Wales on a clear day.
They even have accommodation there, a 4 bed-roomed cottage, a 'bunkhouse' and a cabin. It would definitely be an experience to sleep out there in the woods!
The woods would also be a good place for bike rides.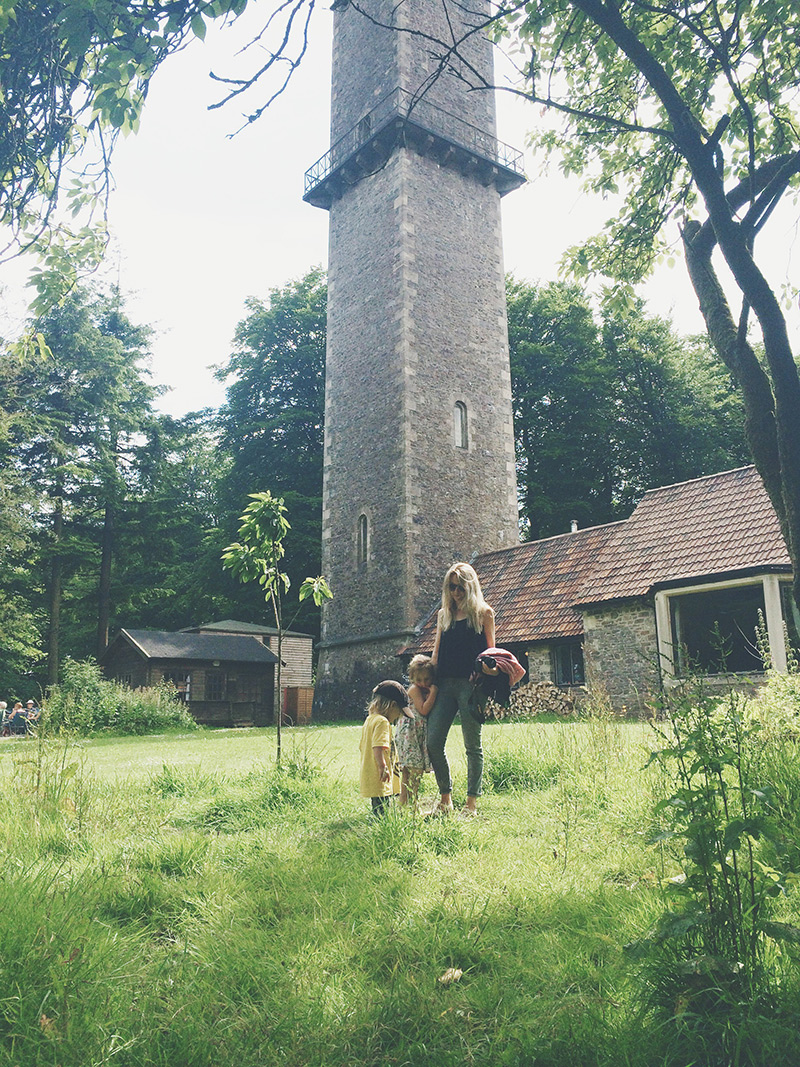 On the way home we drove past the festival site and pulled over to take a photo, this is only about a third of the whole thing, it's so massive and we could hear the music which was rather depressing. We are definitely going to try and get tickets next year.
If you live in Somerset then you can read more about Cranmore Tower here.