At the weekend we went to Somerset Lavender for our annual visit. You can see last year's here 🙂
It's so pretty there and the lavender fields smell amazing although it does make you a bit sleepy, the people working in the cafe must really struggle to stay awake due to all the lavender in the shop that they have to breathe in! On our last visit I started driving home with my phone on the roof of the car, somehow it was still there when I realised and pulled over a few miles down the road.
They sell lots of food with lavender in which I'm not sure about to be honest, I always order the cake thinking it sounds nice then realise it tastes like soap. I think it's an acquired taste that I haven't acquired yet 😉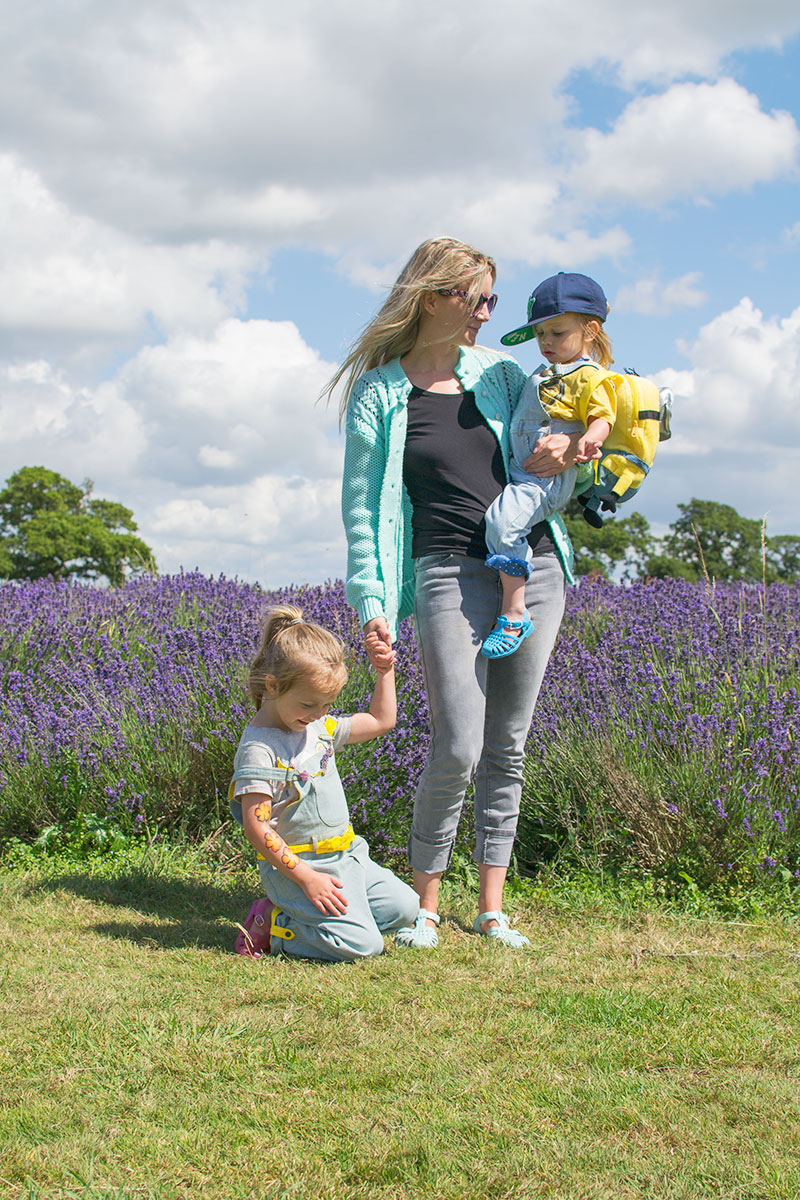 I love this photo, Cherry wanted to give Tiger a hug but he was freaked out by the flowers in her pocket and didn't want them touching him. Her face is like 'you WILL give me a cuddle'.
Cherry has decided her favourite colour is now yellow and not pink which is good news apart from the fact she now wants to 'give away' all her pink things which is 90% of what she owns! She had just been to a party hence the flowers painted on her arm…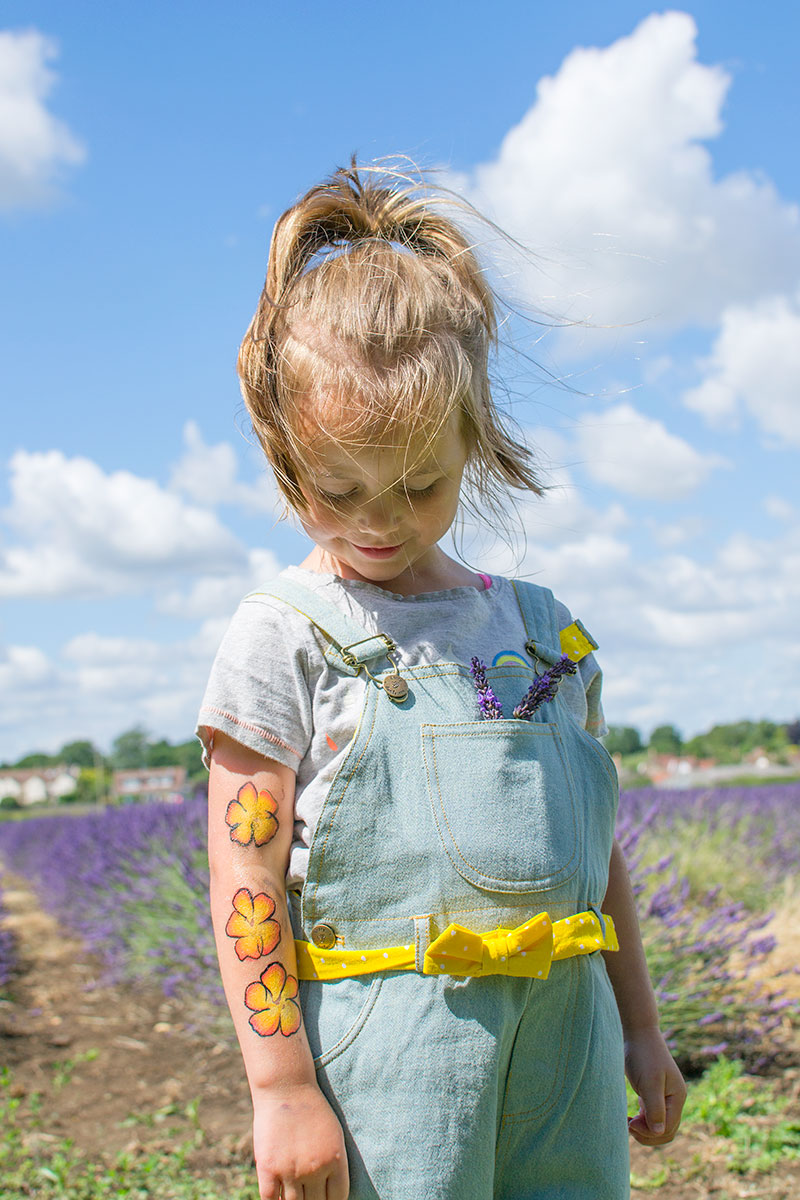 Tiger has developed an obsession with Minions and found this bag in the Tesco sale reduced to £6 which was a bit of a bargain so we got it for him. He's been taking it to bed with him ever since.
The kids are wearing dungarees that they were very kindly sent to them by Dotty Dungarees, I love kids in dungarees and they come with dotty brightly coloured lining, hence the name 😉
I didn't actually know that Cherry's new favourite colour was yellow when I chose them but it's worked out well because it's now one of only two outfits she will wear!
Tiger's size have the buttons for changing nappies which is a brilliant thing, some dungarees in his size don't but having to take them off completely to change a nappy is a nightmare.
Ignore his cap too, it doesn't really go with the look but he wouldn't take it off!
If you are near Somerset then here is the info on the lavender farm and here is a little video I made of our day…
Dungarees c/o Dotty Dungarees