We have been making some crazy cuddle people this week.
I've been really enjoying thinking of things to make with the items that we are being sent every couple of months for the Bostik craft challenge.
This month's included lots of foam hands and feet as well as lolly pop sticks, feathers and beads so I came up with the idea of gluing the sticks together to make people.
I used some foam balls on a cocktail stick for the head.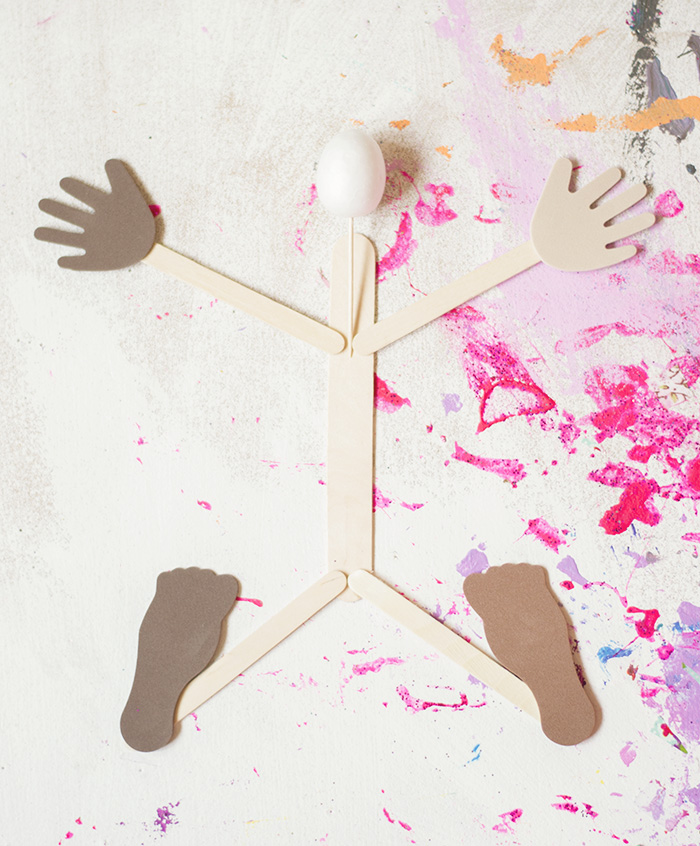 Cherry insisted on making the hands glittery so she covered them in glue then sprinkled glitter on, if you put another layer of glue on top when it's dried then it stops the glitter falling off everywhere.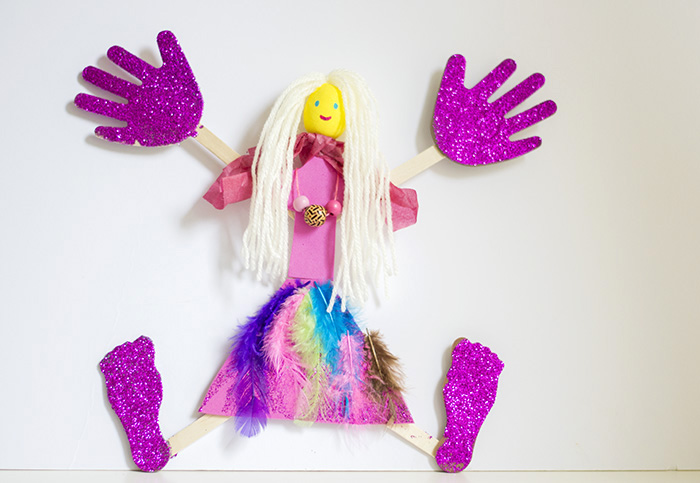 Then we cut clothes out of some sheets of foam and stuck them on.
Glued on some feathers for decoration and made a necklace out of some string and beads.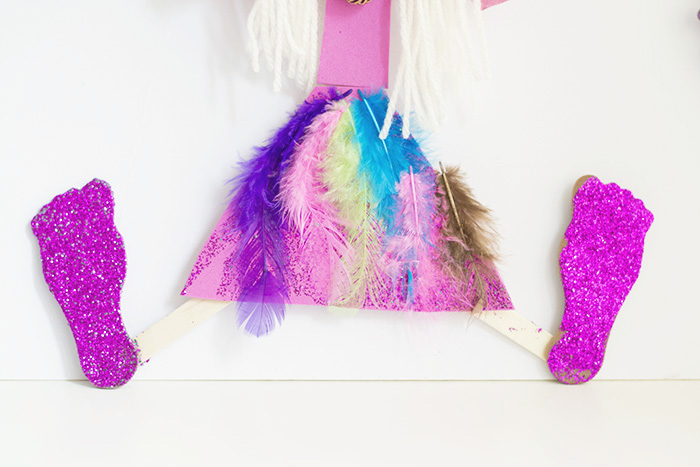 Cherry painted the heads and then I stuck some yarn on for their hair.
Great for little people as you can just let them decorate them in any way they like.
Pretty crazy looking aren't they?!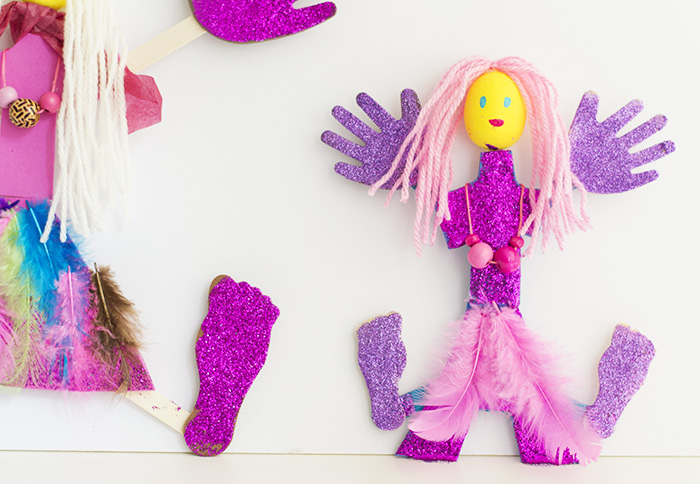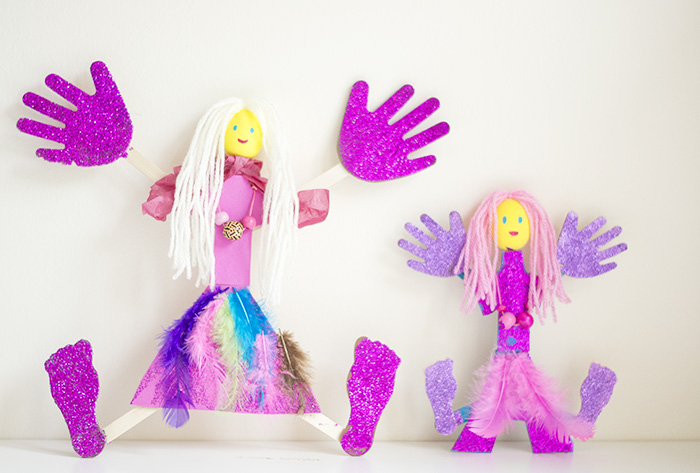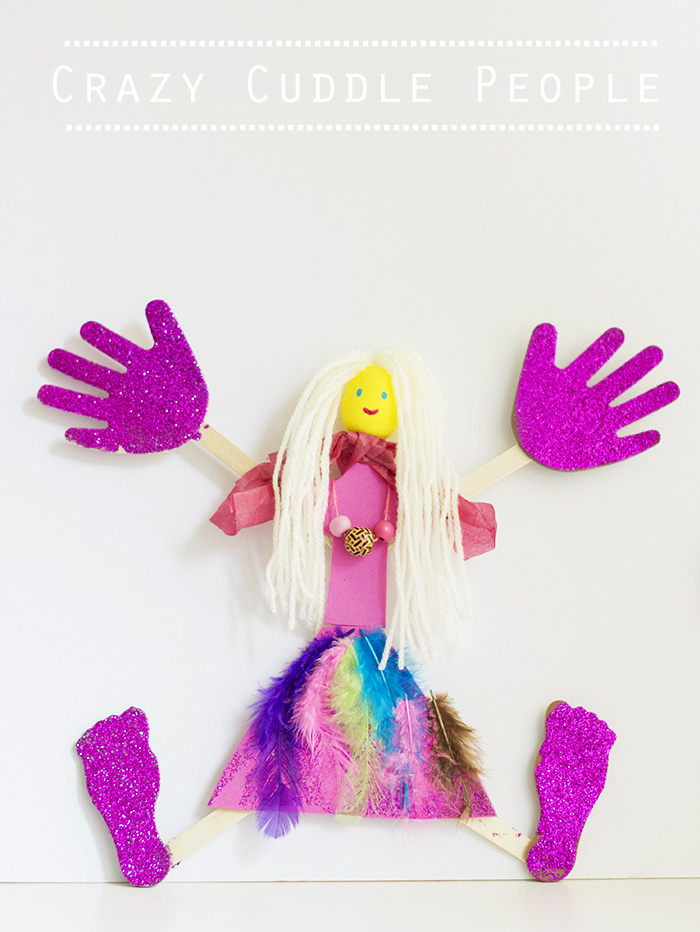 If you enjoy my craft posts then you might like to check out my other site: Let's Do Something Crafty.
Thanks to Bostik and Craft Merrily for sending me a box of craft materials.