I haven't been very organised this month (no surprise there!) and have ended up with a random selection of photos, none of which were actually taken for this post! Next month I will be more prepared!!
So as usual I have one photo in front of our living room wall, this was after we got home from the car boot sale on Sunday.
Tiger pointed this ride-along out and at £1.50 it was bargain, as were Cherry's pink rollerskates at £2. She's wanted some for ages and has barely taken them off. Tiger is starting to look so big lately, next month will have been six months of this project already which is crazy!
This was Tiger about to give Cherry a dribbly kiss. They have really started to play together this month which has been so nice to see.
Then these were taken last weekend, it was an inflatable dome with pretend snow in. They loved it.
This month I'm sending you over to the amazing Lucy who not only set up this project but also a number of others including Me and Mine and Me and You. She takes gorgeous photos of her two little people and you have to check out her videos, they are fab.
This post has been scheduled as I'm away at Blogtacular so if for any reason the linky won't show I will sort it out on Sunday!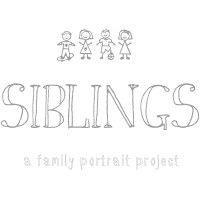 Now for the linky…