So here we are in June, half way through the year already. I honestly don't know how that's possible, in the same time again we will be getting ready for Christmas!
The wall photos this month capture something that is happening a lot at the moment. Tiger is always going to give books to Cherry so she will read them to him. He just sits there fascinated while she tells him a half-made up (due to the fact she can't actually read!) version of the book she's been handed.
This was taken at the weekend, they were both very pleased with their bunches of lavender.
And as we have reached the half-way point I have put together all the photos so far, I find it really interesting to look back to January and the way Cherry was completely uninterested in Tiger. I can actually remember taking this and she was getting really annoyed with him.
February and March look like she is being really nice but it was actually just something she did when the camera was out!
But by April I can see a difference, she didn't know I was taking those photos but she was genuinely trying to help him and look after him which is something that only really developed around that time. The month he turned one year old. Better late than never I guess!
Since then their relationship has really blossomed. They have started playing together, their favourite game at the moment is where they both push a toy bus round the room on their knees as fast as they can screaming the entire time. I can overlook the fact it gives me a headache because it's something that at one point I thought I might never get to witness.
They still have their moments of fighting over the same toy or getting annoyed with each other. Tiger knows how to wind Cherry up a treat and if she's on the iPad having quiet time then he makes a beeline for her to try and annoy her which can result in a bit of a scrap but now it's just typical sibling behaviour which I can handle!
This month I am sending you over to Lauren. Her blog was one of the first I started reading, over three years ago now. In fact I can remember contributing to a guest post she did about breastfeeding back when Cherry was a baby. How time flies. She has two gorgeous little boys and owns a boat, how cool is that?!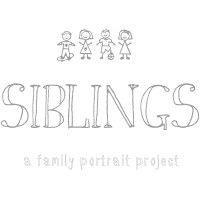 Here is the linky code…