I shared some photos from the weekend taken with my Samsung K Zoom the other day but I also took some with my big camera so now I'm back to share those.
I mentioned in the other post that we signed up for our National Trust memberships, I've already been once this week to a lovely local site that I will no doubt be visiting a lot each week and I'm so excited about being able to visit lots of other places regularly.
They are the kind of places that I just wouldn't pay to get into for a few hours but when it's free I will be able to pop in all the time so I am expect I will have made my money back in about a month.
These were taken at Dunster Castle, Tiger was trying to run and climb on all the furniture so we couldn't stay inside for very long!
I love the photo below, the way his little foot is tilted to the side and his grumpy little face.
He's obsessed with this pink suitcase of Cherry's, mainly because it's got wheels. It all ended in tears shortly after this though when he broke the handle off!
Then on Sunday we went to a local farmer show, it was full of tractors.
Tiger was in tractor heaven, there was a whole field and he was allowed to sit on them which made him a very happy boy.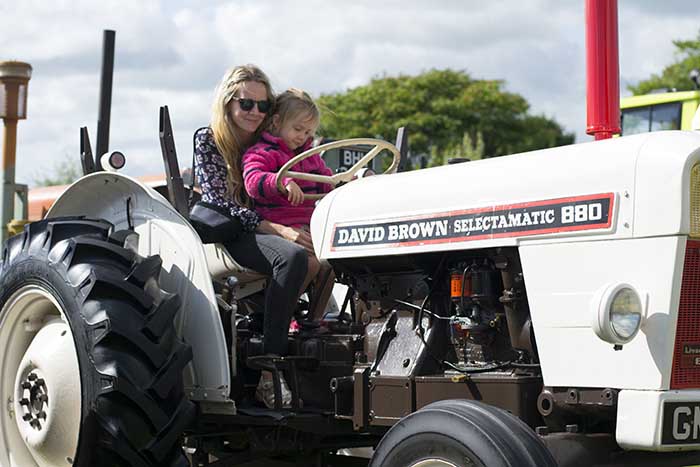 It feels like it was only yesterday but it's actually Saturday again tomorrow, time goes SO quickly these days!