I've become a little bit craft obsessed lately, buying craft supplies is something that I enjoy more than anything else (boxes are starting to take over my house!) and I just wish I had more time to create.
I heard about The Handmade Fair a little while ago and knew it was right up my street so when I was invited to attend I jumped at the chance.
It's the first all-making craft fair and Kirstie Allsopp is going to be running it at Hampton Court Palace.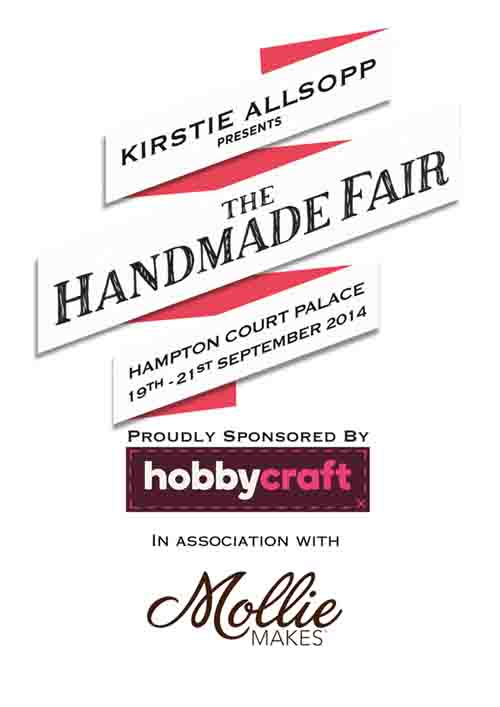 The Handmade Fair is all about learning and making and is working on the idea that everyone has a craft they can do, it's just a case of finding it. That's one of the reasons I love about crafting, there really is a craft for everyone.
They want people to take away lots skills and crafty makes so each ticket is going to include a skill workshop, a session in the super theatre as well as a grand make with 250 other crafters.
There is going to be talks in the super theatre from Annie Sloan, Pinterest, Etsy, Cath Kidston as well as a whole range of other inspirational craft experts.
Etsy are going to be running business school sessions all day. Janome are running sewing classes and there is also going to be shopping and lots more.
I honestly can't wait!
If you want to know more then you can read all about it here – The Handmade Fair.