Anyone who follows me on social media will already know about out little trip down to the coast recently.
For those who don't, we spent five days at Bosinver which is a small resort made up of a collection of luxury holiday cottages in Cornwall. It's set on a large farm spread over 30 acres of gorgeous countryside and the 20 self-catering cottages are dotted around making it feel like a tiny village.
We were so impressed with it, I quite literally don't have a single negative thing to say and if you are on the search for holiday cottages in Cornwall then I would definitely recommend them.
Bosinver have won so many awards, most recently the gold award at the South-West Tourism Excellence Awards and it's really not hard to see why. The setting itself would have been enough too win us over. We spend our weekends driving anywhere up an hour to spend our day in woods and picturesque lake locations. All we had to do here was open our front door and walk for a few minutes.
Then there is the family friendly element, there is so much for children to do. Farmer Dave runs animal feeding sessions every morning (footage in the video at the bottom) and at the end the kids each get to choose an egg to take home for lunch.
There is also horse riding, wild kids sessions, a play barn and indoor swimming pool.
The cottages all have a toy box which is a great idea as new toys keep kids entertained so much better than their old ones. Mine were kept occupied by the box throughout our stay. Another really well thought out idea is the hut full of wellies, all-in-ones, BBQs and beach equipment that are available to borrow. Oh and the freezer full of home-cooked meals available to buy in reception for if you don't want to venture out to the shop. A DVD library is available too at no extra cost.
It really does seem like they have thought of everything and I will be going in to detail about it including a review of the accommodation over a series of blog posts (I have way too many photos to do it all in one!) but I will move onto some photos now.
Despite being in the midst of packing there is always time for a selfie 😉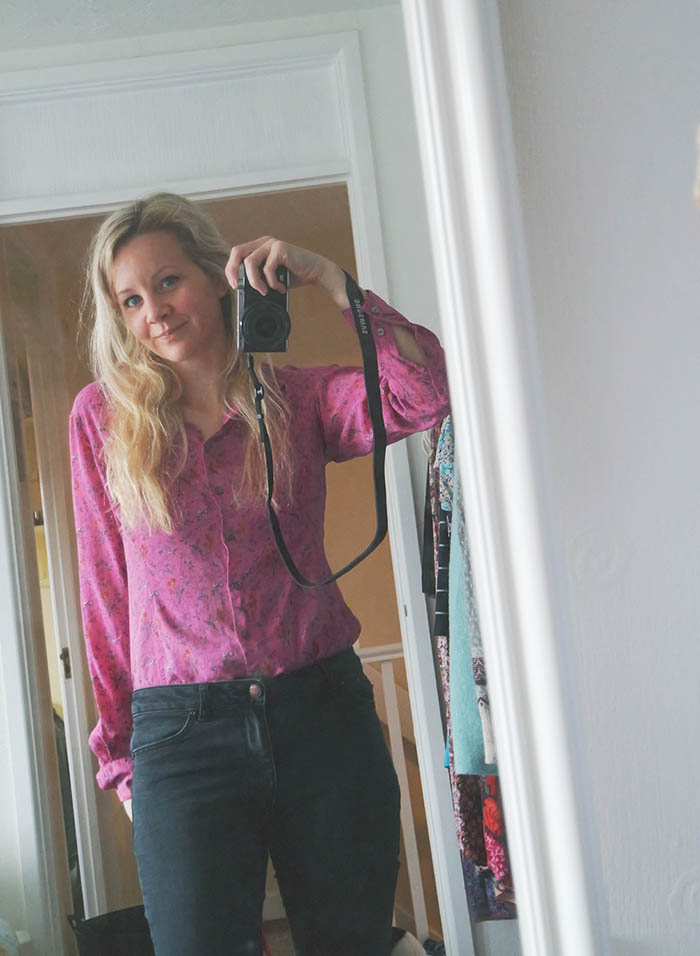 Our cottage had a conservatory which made me never want to leave, I've always wanted a conservatory!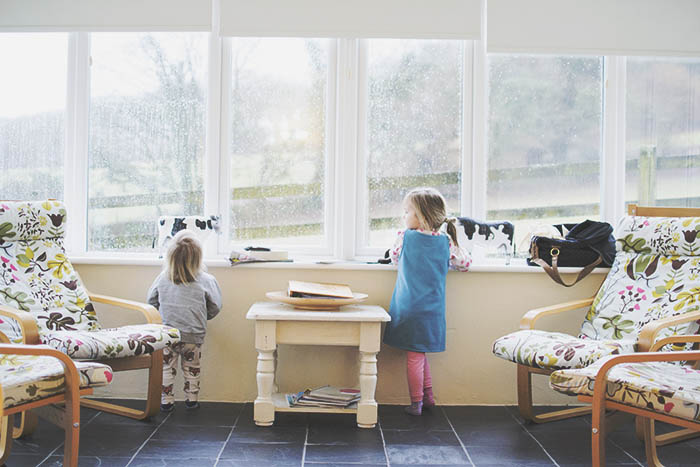 There were so many ducks roaming around.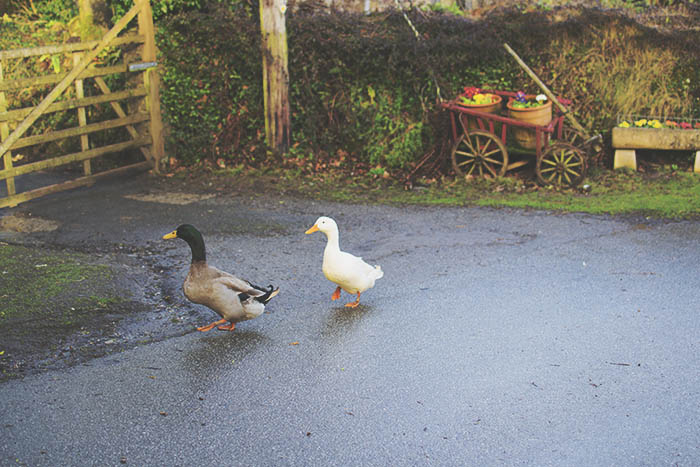 And signs of spring….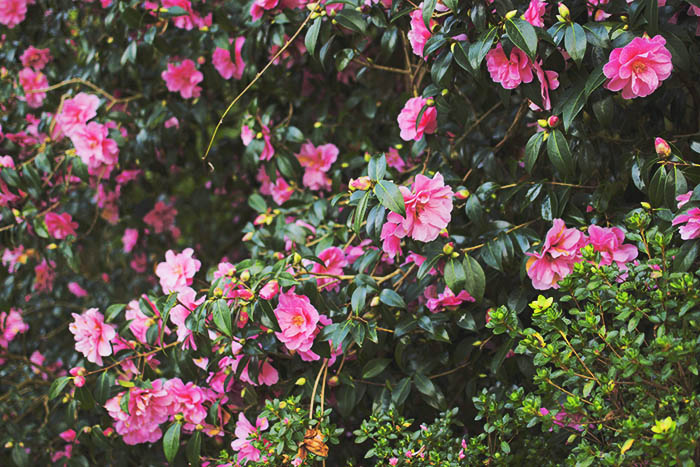 On our first day we headed down to the woods to do the Gruffalo hunt, on our way we passed the outdoor play area which is home to this tunnel slide, a zip wire and tyre swing (action footage in video at the bottom).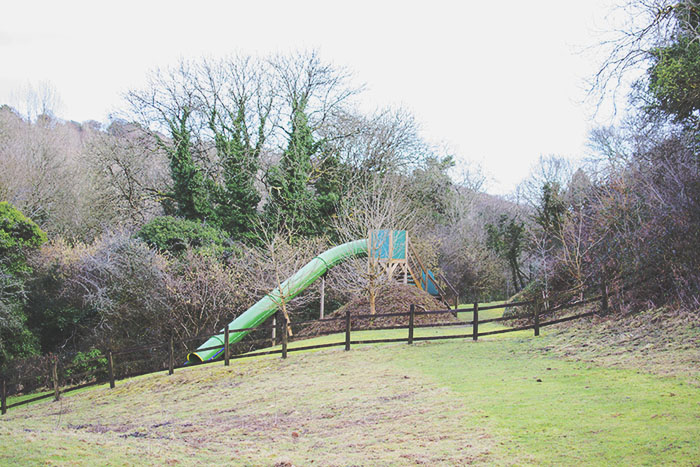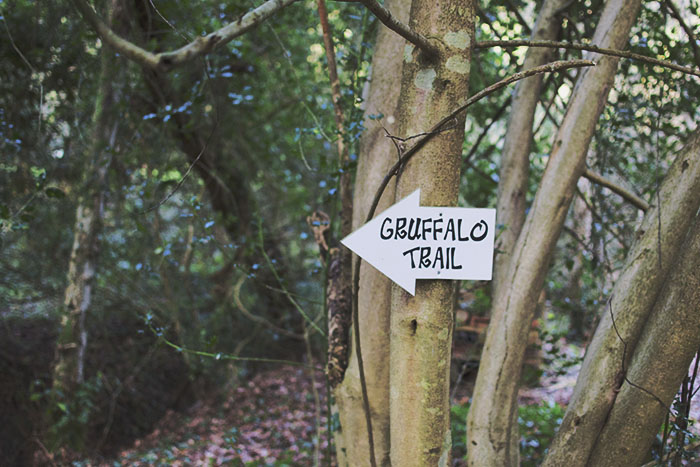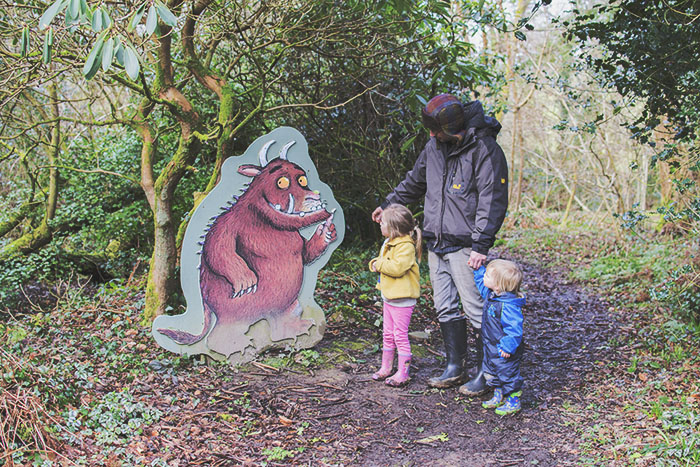 After walking through the woods for the Gruffalo hunt you come out at the lake which would be the most gorgeous setting for a picnic on a hot summers day.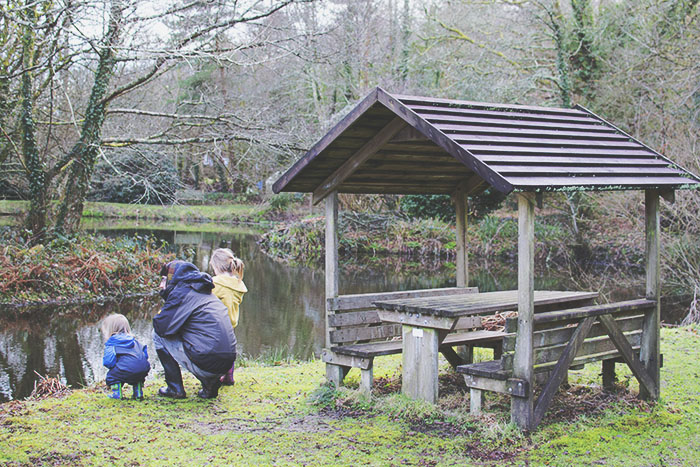 The next morning we went to feed the animals which is such a lovely thing for children to do. Although Cherry would drop all her feed every time an animal went near her which was quite amusing!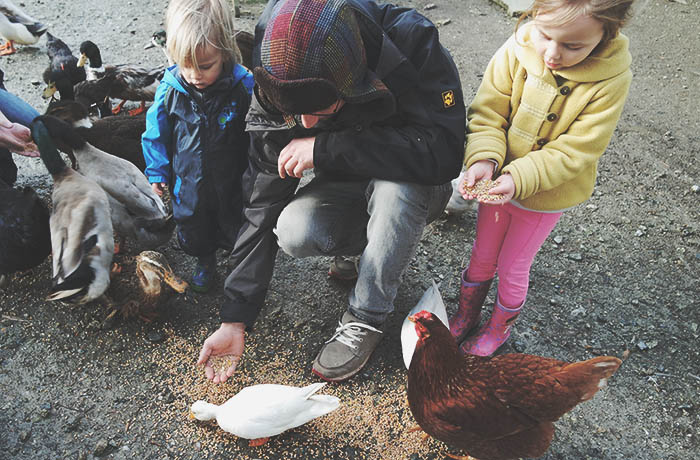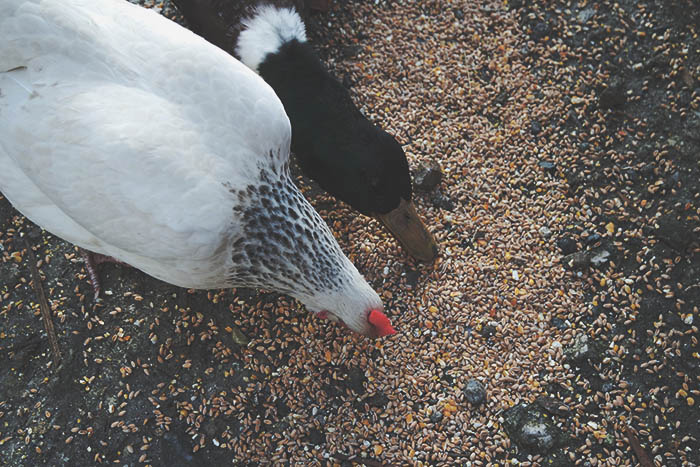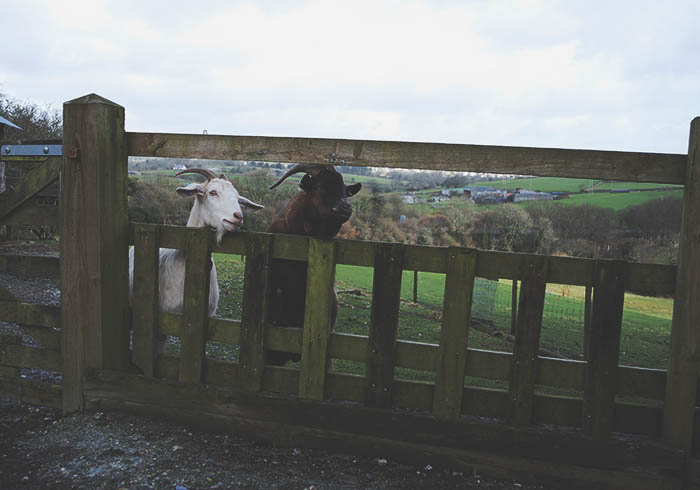 You can find Part 2 here: The Bosinver Cottages and Horse Riding Session.
For more about our stay at these fabulous holiday cottages in Cornwall take a little look at my video. It's also my first vlog so forgive me for sounding like a bit of a plonker whilst talking to the camera!
We were invited to stay at Bosinver in return for an honest review.