I bought Cherry her first princess dress when she was about two and from the moment she tried it on she became obsessed with wearing it.
She wore it EVERYWHERE and loved it when people would call out 'oh look it's a princess!'.
Although when old ladies would come up and speak to her she would stare at them blankly which was always rather awkward.
We were recently sent a couple of dresses from Asda's fancy dress department, they have a huge range of costumes and with Halloween coming up you can also find lots of spooky ones.
Cherry chose this Rosetta Dress. It comes with detachable wings and the fact it's short means it's really practical for wearing out and about, something which Cherry has been doing lots of.
It was funny as on the day these photos were taken it was quite cold but she wouldn't put a coat on because it meant she would have to take her wings off!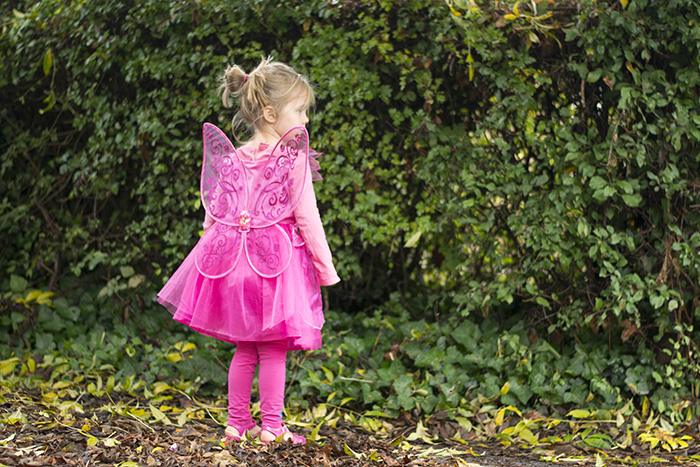 Cherry's second choice was this Musical Rapunzel Dress. It has a little button that you press to play music and comes with a rapunzel hair band with a plait on it too. Cherry loves it and wore it to her birthday party yesterday. We've had a different type of Rapunzel dress in the past which had really itchy sleeves but this one doesn't so Cherry finds it comfortable to wear without a long sleeved top underneath.
Do your kids like dressing up?
Post in association with Asda.